This Supercar will give The Competition a Run for Its Money!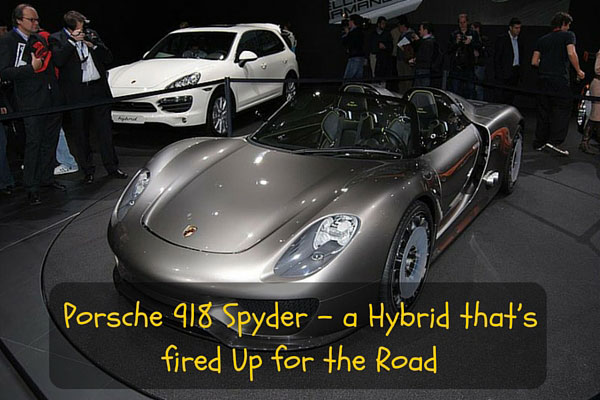 During the recent 2010 Geneva Motor Show Porsche unveiled and confirmed the green light in producing the Porsche 918 Spyder, a hybrid supercar that shows off not only its impressive sleek look but also German ingenuity in manufacturing and developing luxury high performance automobiles in the motoring world.
It is a mid-engined sports car and the first plug-in hybrid from Porsche. This road warrior has a fuel consumption of 94 miles per gallon (mpg) and gives off CO2 emissions of 70 grams per kilometer and shows off a perfect balance of the traditional combustion engine and electric power, the Porsche 918 Spyder's 500-hp V8 engine works in tandem with 3 electric motors at a total output of 160 kW.
The car's transmission is 7-speed gearbox coupled to Porsche's own (PDK) dual clutch system that delivers power to the rear axle. There are 2 electric motors that drive the front wheels directly through a fixed ratio then there is a third electric motor connected to the transmission that gives extra power to the rear wheels.
This enables the Porsche 918 Spyder to get 0-100 km/h in just 3.2 seconds and boasts a top speed of 320 km/h (200 mph). Talk about outstanding innovation! There is even an energy storage system which is a liquid-cooled lithium ion battery just behind the passenger cell.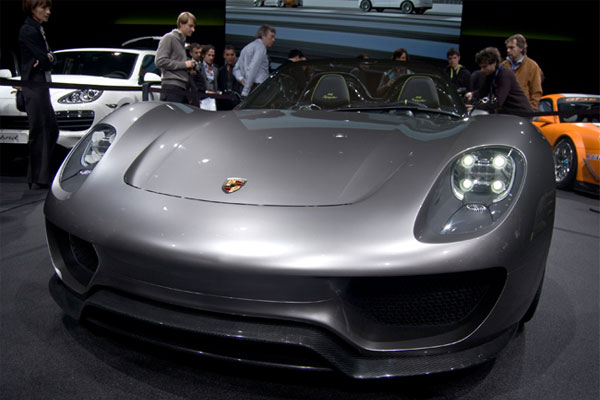 Check out the chassis that is constructed with carbon fiber reinforced monocoque with extensively constructed aluminum and magnesium that is used in the car's make keeping the 918 Spyder's weight down to 3,300 lb. This is indeed a supercar hybrid worthy of the Porsche name in every aspect when it comes to exterior design and engine innovation and superiority, it's no wonder there's an overwhelming response from more than 1000 buyers after the Geneva Motor Show!
These other news, guidelines and techniques that might be helpful to you