There are several automobile manufacturers out there who sell solely luxury cars, and on the other hand, there are also handfuls who sell solely sports cars. But Iconic motors do both in one hand. Only coming from concepts by a man's passion to developing such high-end luxury sports cars, Iconic motors was started.

They debuted their first ever product, the Iconic ACR Roadster, and even branded it as a "supercar". They boasted some of its features to the market not only with its exterior but also with its powerful engine inside. The Iconic ACR Roadster looks like mainly a classic roadster with premium features such as a sapphire push button.
They also boasted the ACR Roadster's V8 aluminum-alloy engine that can fire up to 800hp and could reach speeds of up to 200 miles per hour.
To aim for improvement and longevity, Iconic Cars then partnered with a 100-year-old car company, AC Cars. AC Cars was founded in the United Kingdom and has been upfront with a hint of Italian legacy and was then bought by Ford during the 1980s.
The founder of Iconic cars, Mr. Claudio Ballard, grew up both in Italy and the United States. His family is of near connection with the automobile industry. His uncle was an employee for Ferrari. Ballard has worked for the computer industry for 35 years before he well-embraced his passion for automobiles.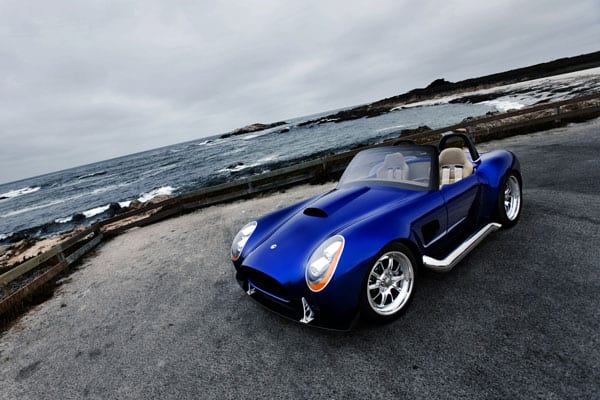 Image source: iconicmotors.com
Related Other US Automotive Company Fisker Automotives: Good Karma and Rides for All!
The engine and fuel system of the Iconic ACR Roadster boasts a power-hungry 420 CID, 6.8-L, all-aluminum V8 pushrod motor. This motor produced a whopping 825 horsepower and 680 feet per pound of torque.
The interior is also marvelous on the Iconic ACR Roadster. The makers used high quality materials like leather, aluminum, and stainless steel. The Roadster has a billet aluminum pedal arms that are made to be like physical vehicle control arms. This is ornamented with pedal footpads with the AC logo laser-printed on stainless steel.
With just one product to carry the whole company, Iconic cars is indeed destined for more and better lineup of the most premium luxury sports cars.
Official Website of the Company:
TBD

Iconic Vehicle News, Trivias, Photos and Car Updates.
Swipe to see other trivia