Land Rover Car Models List
Posted By: Ghem Sanders under Car Models List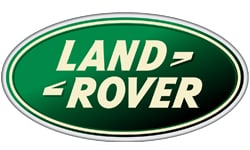 Land Rover is a British car brand (specifically from the manufacturer Jaguar Land Rover) which mainly releases four-wheel-drive vehicles. Its name was coined after a specific model, named Land Rover, launched in 1948. Through the succeeding years of development, they were already able to release a lineup including Range Rover Evoque, Range Rover Sport, Range Rover, Freelander, Discovery, and the Defender.
Although its name came in the late 40s, the brand started its operation in 1978. Many more years of operation came in and in 1994, the Rover Group was bought by BMW. Six years after, the Rover Group was split, and the Land Rover brand was acquired by Ford Motor Company, already becoming the company's Premier Automotive Group.
1948 was the year of the designing of the original Land Rover, initiated by Maurice Wilks, the chief designer of the company. He conceptualized the first Land Rover prototype in inspiration from an American World War II Jeep and nicknamed it "Centre Steer".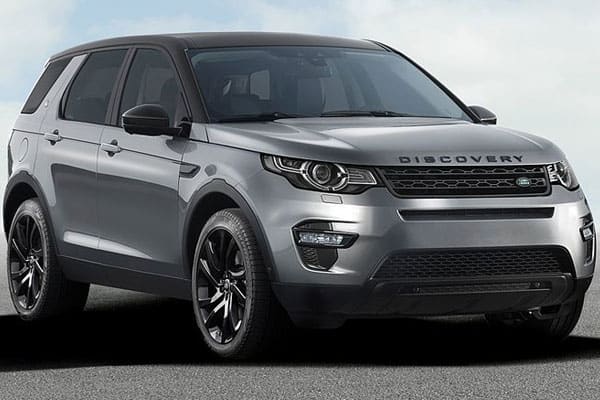 Unforgettable Land Rover Model
Image source: wikimedia.org
Their earliest vehicle, the Series I, was initially tested at Long Bennington. It was used by the British Army, but only the mechanical ones and not the newer electronically controlled models. In 1958, the Series II was launched, followed by the Series III in 1971. They celebrated the release of their one-millionth Land Rover in 1976.
Prior to their acquisition by BMW, Land Rover has already released the Discovery vehicle. The special edition of the vehicle was released after this. Freelander followed before Land Rover was sold to Ford at 1.8 Billion Euros.
Related Other UK Car Brand Lotus
The manufacturing plant of Land Rovers are mainly done at the Solihull plant near Birmingham. With the advancements in technology, the brand welcomed electrical technology adaption to their vehicles. Land Rover specifically uses the Integrated Electric Rear Axle Drive (ERAD) technology to their hybrids. The UK Government even supported this technology as it has lower carbon emissions and is energy saving.
Here is the Full List of Land Rover Models and Variants:
SUV
Land Rover Range Rover
Range Rover Classic (1970–1995)
Range Rover Evoque (2011–present)

Range Rover Evoque Variants
– Coupe Dynamic A/T
– Dynamic A/T
– Coupe Pure A/T
– Pure A/T
– Prestige A/T
– Coupe Prestige A/T
Range Rover (L405) (2012-present)
Range Rover (L322) (2002-2012)
Range Rover (P38A) (1994-2002)
Range Rover (Since 1970)

Range Rover Variants
– SDV8 A/T
– V8 Supercharged A/T
Compact SUV
Land Rover Discovery Sport (2014-present)

Land Rover Discovery Sport Variants
– 2.0 Si4 Petrol A/T

Land Rover Freelander (1997–2014)
Mid-size SUV
Land Rover Discovery (1989–present)
Land Rover Discovery 4

Land Rover Discovery 4 Variants
– V8 A/T
– TDV6 A/T

Range Rover Sport (2005–present)

Image source: wikimedia.org

Range Rover Sport is always on edge of being sporty and accessible. It has even two remarkable things that are known for and those are having big style and luxurious design. more
Concept Car
Land Rover DC100 (2011)
Range Stormer
Off-road vehicle
Land Rover Defender (1983–present)

Image source: wikimedia.org

The Land Rover Defender is an off-road utility vehicle designed and manufactured by Land Rover, a British automaker. It was first launched in 1983 and the production ceased just last year. Due to the development of its engine and design and the addition of more transitions, its sales when from down to up during the 80s.

Land Rover Defender Variants
– 110 SW TDP M/T
– 90 SW TDP M/T

Land Rover Series (1948–1985)
Truck and Pick Up
Land Rover Wolf
Land Rover 1/2 ton Lightweight (early 1960s)
Land Rover 101 Forward Control (started in 1967)
Series IIA (1961–1971)
Series II (1958–1961)
Series III (1971–1985)
Supermini Type
Other Type
Long Range Patrol Vehicle (1980s–[present)
Land Rover Llama (mid-1980s)
Land Rover Perentie (1980s-1990s)
Land Rover Tangi (1957)
Ranger Special Operations Vehicle
Snatch Land Rover (1992)
Shorland armoured car (1970)
TACR2 (Range Rover)
Defender Ice Edition 2010
Land Rover Sterling
Video of Land Rover Car Models
Photos of Land Rover's Different Types of Cars
(Photos Courtesy of http://en.wikipedia.org/)
Official Website of the Company:
Land-rover Vehicle News, Trivias, Photos and Car Updates.
Join the discussion below!