Every now and then, and even for those drivers in need for the thrill of speed, the opportunity to drive a luxurious vehicle is a chance that every motorist should definitely experience.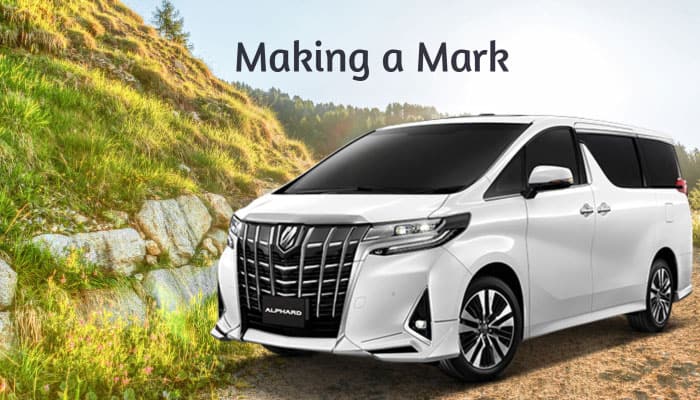 After all, the high that driving exudes doesn't only come from having the top speed or the fastest route to get from point A to B – the experience to simply relax and enjoy the many wonders of what a car can offer is a moment that everyone should feel even at least once in their life.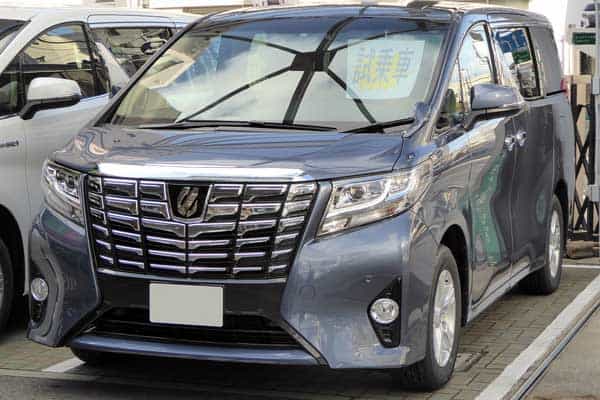 Image source: wikimedia.org
And this is why we'd like to feature a car that we believe is the definition of luxury. And for a minivan, which, for most would want to admit, isn't exactly a top choice for a luxury vehicle, this ride definitely brings to the plate the concept of high class and comfort.
For those reasons (and more!), we'd like to present a snapshot of what the beautiful Toyota Alphard has to offer!
The Toyota Alphard Interior – the Best You May See in a Minivan!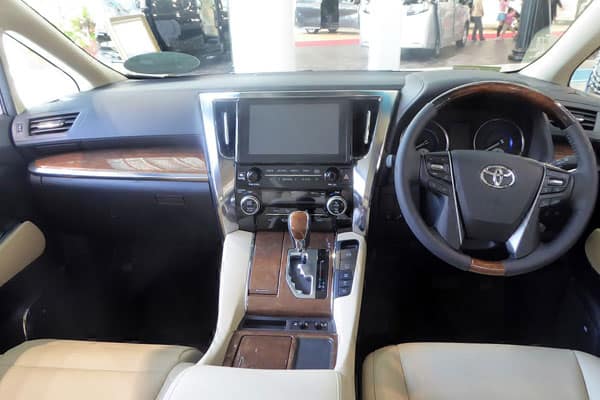 Image source: wikimedia.org
Let's start off with what may be the Alphard's best asset – the beautiful interior design! A spacious interior, coupled with various infotainment and aesthetic assets, complement the overall look of the already impressive exterior that this minivan exudes.
But what may be the first thing that individuals lucky enough to drive or board this vehicle are the impressive leather seating. The ottoman seats, which enhances the luxury and tech-savvy look of the Alphard, brings about an image of one stepping into a business class airplane. Which may very well be so – the Toyota Alphard is definitely built and designed to enhance one's trip into a luxury journey!
Related: Full List of Toyota Models
Additionally, the infotainment vehicles found in this beautiful ride are top-notch. Drivers stay in control with an amazing optitron MID display, which showcases various drive essentials and information, such as cruise speed and fuel capacity. The capacitive touch screen, a 7-inch wonder found at the center of the dashboard, allows both motorists and passengers access to navigation and infotainment features at arm's reach. Also, a LED ceiling mounted screen in the Alphard will assure passengers of wonderful drives.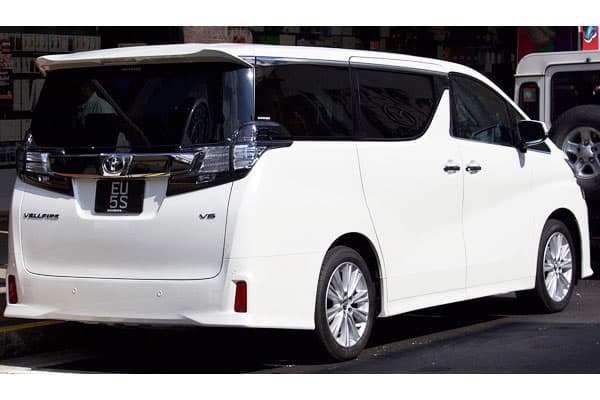 Image source: wikimedia.org
Best of all, the Toyota Alphard's interiors do not only look good and provide cutting-edge technological surprises. Driver and passenger comfort is prioritized, with several key features to deliver the highest level of comfort that anyone deserves while on the road. Simulating the state of relaxation found while lounging back at home, this minivan's leather upholstery provides one a calm and comfortable journey.
We thought you were interested in this other Toyota model. Toyota Hilux
The first two rows of the Alphard also come with adjustable captain seats – allowing extra and safe comfort for passengers. Also, even the car's temperature is considered – the Toyota Alphard comes equipped with a state-of-the-art triple zone automatic climate control system. Powered by nanotechnology, this feature guarantees passengers of a soothing and relaxing driving experience.
All these features, a mix of high-technology innovations and well-thought-of design aspects, are mixed perfectly together – which, of course, results to a grand and memorable driving experience.
What's in a Name? Toyota Alphard or the Toyota Vellfire?
We'd also like to take the opportunity to briefly discuss this minivan's name (just so to avoid any confusion that may arise). Aptly named after the Hydra constellation, the Toyota Alphard is a minivan meant to illuminate and bring about the highest standard in minivans in the market?
But what about the Toyota Vellfire, which is similar (or perhaps, the same) as the Alphard? Browse the net for this variant, or be lucky enough to be in Japan to check this car out – the Vellfire is a sportier version of the Alphard, a delight for those blessed to see – and even drive – this minivan! The Vellfire is only available in "NETZ Store" Japanese dealerships. So if you do find yourself in this country, make sure to hop on over to a dealership to see a Vellfire up close and personal!
The Toyota Alphard USA – Making a Mark
Given that the Toyota Alphard creates and introduces a higher standard in bringing luxury in minivans, it comes as no surprise then that this car is a hit in the USA. With a high-powered V6 engine under the hood, this minivan can even compete with the muscle cars favored in the west!


Also, the luxurious look the vehicle exudes is a major selling point in the country. With a massive grille and an impressive set of headlights, the Toyota Alphard can both impress and intimidate other cars in the road. An impressive feat to consider, for a minivan that is!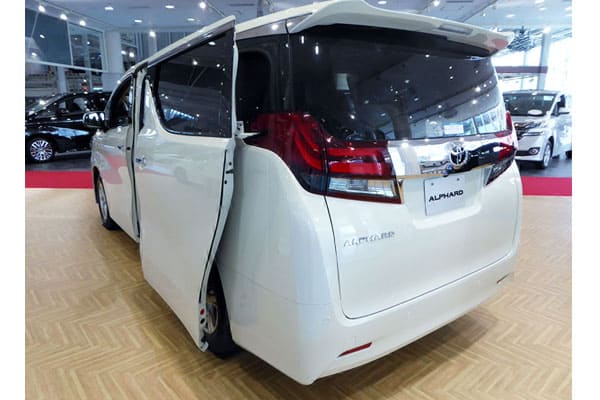 Image source: wikimedia.org
And of course, safety is paramount in the USA – and the Alphard does not fail in this category. With ABS (anti-lock braking system), HAC (hill-start assist control system), and VSC (vehicle stability control system) features, this is a minivan that provides a total driving package – a safe, beautiful and high-performance driving experience!
Other Important Aspects to Wrap Up this Toyota Alphard Review
We'd also like to briefly touch on other important aspects that the Alphard presents for its motorists and passengers:
Fuel Economy
An impressive highlight, the Toyota Alphard does not guzzle down on gasoline. The minivan's 3.5 liter engine results to a mileage of 9.5 kmpl – definitely a wonder for this type of vehicle. Additionally, the Alphard can carry a maximum of 75 liters: a powerhouse of a vehicle, perfect for both urban drives or long treks outside the city.
Related Other Van Body Type Vehicle Toyota Previa Car Model
Delightful Performance
More about the 3.5 liter engine: the Alphard's dual VVT-I technology integration and V6 24 valve offers exciting and powerful drives! And with a 6-speed automatic transmission system, drivers stay in full control.
Make sure to check out a Toyota Alphard today!
Other Toyota Alphard car model Resources: