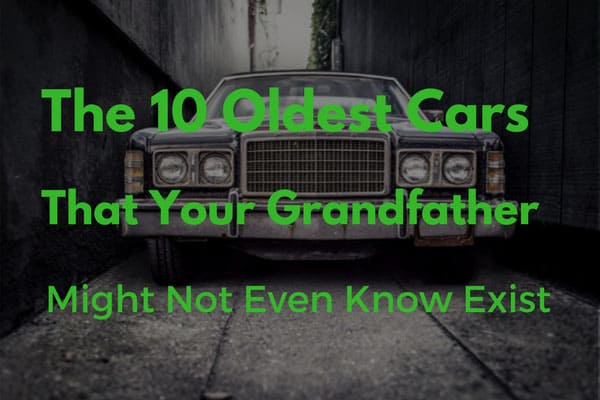 With new car models coming in every year, why not take a look back to the old times? We compiled a list of the world's oldest cars who are definitely the ancestors of today's most fascinating vehicles. This is indeed a throwback you don't want to miss!
1. 1886 Benz Patent-Motorwagen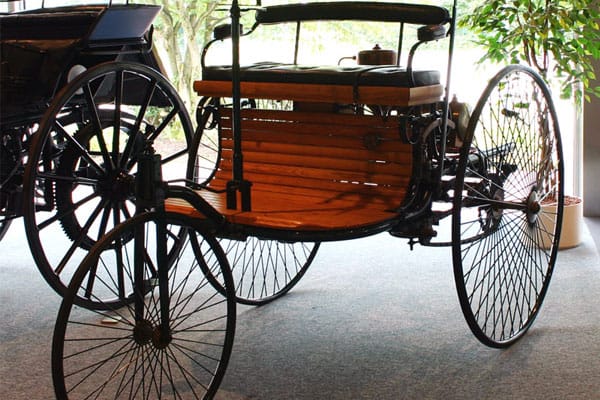 In history, this car is known to be the first ever gasoline-powered vehicle. When this came in to the market, it opened an avenue for more cars to get an engine to be able to move. This is powered by a single cylinder engine that emits only 2/3 of a single horsepower. The engine combustion process is through evaporation on its prototype and was improved to have a rudimentary carburetor on the newer models.
2. Grenvile Steam Carriage

The Grenvile Steam Carriage was first introduced in 1875 by Robert Neville Grenville. It was designed and manufactured in Somerset, United Kingdom. This was the era when cars take so much money to run on roads and are all built by hand by several people. This carriage can carry only seven passenger including the driver. The driver, moreover, needs to constantly feed the engine for it to move.
3. De Dion-Bouton Quadricycle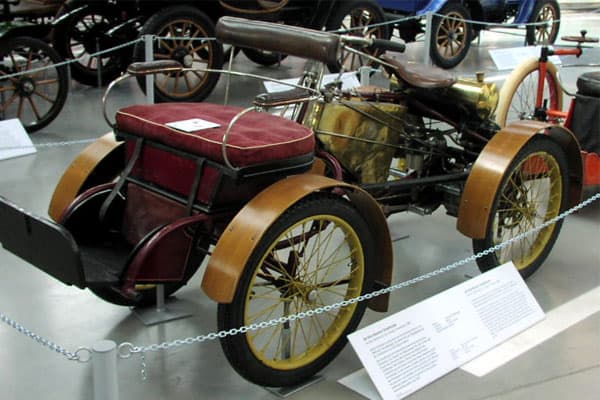 The De Dion-Bouton Quadricycle introduced internal combustion engines to the automobile industry. Its engine is so long-lasting and heavy duty and a lot of other manufacturers used it as a base for their own models. It had a top speed of 31 mph and can currently be seen in a museum in the Netherlands.
4. Duryea Car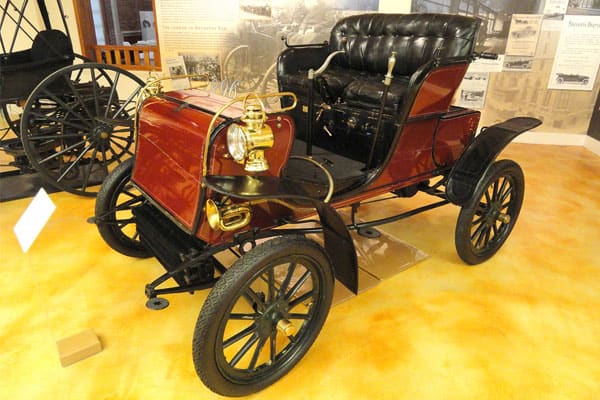 This car was created by two brothers, Frank and Charles Duryea. It is the first gasoline powered car in the United States. It first roamed around the streets of Springfield in Massachusetts during the fourth quarter of 1893. It was powered by a four-stroked gasoline engine that uses flowing water to be cooled.
5. Hancock Omnibus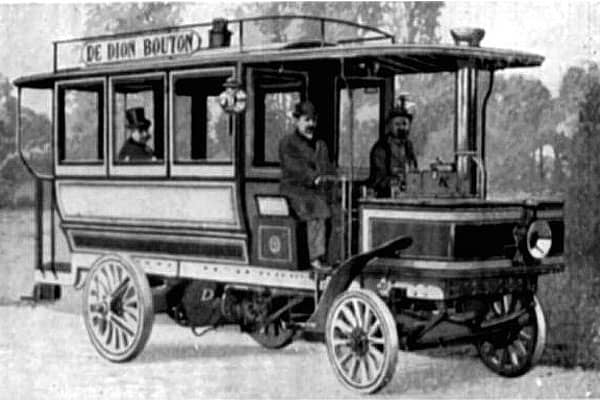 The Hancock Omnibus was built by Walter Hancock and is credited as the world's first steam-powered vehicle. Its route was between Paddington and London. It had nine carriages that were tested to carry almost 4000 passengers. Its operation ran from 1832 to 1834.
Related Other Interesting Topic 7 Important Tips to Refresh Your Mind on Road Etiquette and Good Driving Manners
6. Cugnot Fardier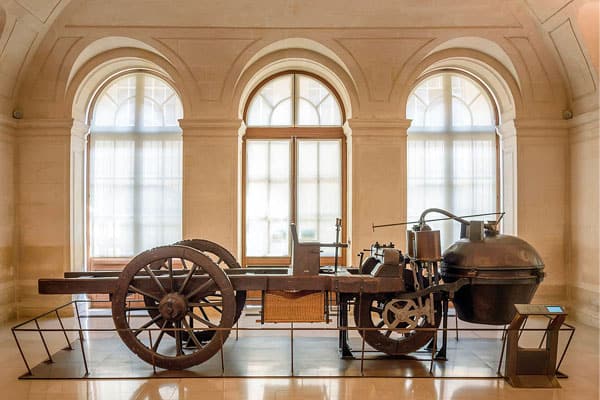 Nicholas Cugnot designed and manufactured this vehicle in 1769 as per the request of military officials from France. It is not designed to carry passengers but artillery instead during battles. It can go three miles in an hour and soldiers used it on their travels. It can actually tow a load of almost five tons and can run within 75 minutes before it stops.
7. 1894 Balzer

The 1984 Balzer was designed and built by Stephen Balzer, an inventor from New York. This is currently in display at the Smithsonian Institute. It was powered by a rotary mounted engine with three cylinders feeding the driving gears. The Balzer has one of the lightest engines there is during this time.
8. La Marquise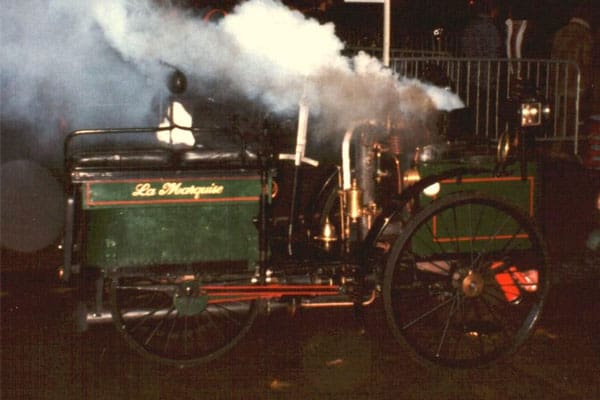 The La Marquise was built by De Dion-Bouton et Trepardoux in 1884 for the Count de Dion. Motorsport was different back then and La Marquise got the popularity of winning the first race in 1887. Moreover, this car owns the title of being the oldest known vehicle that is still running or was just recently sold.
The last unit of La Marquise was sold at a very high price of $4.6 million in 2011.
9. Hammelvognen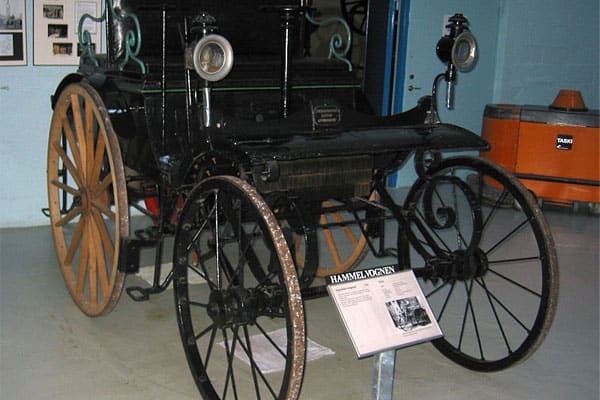 This was the first car to be built in Denmark in 1886. The Hammelvognen is considered as one of the oldest cars that has a reverse gear and has breaks. The average speed that it could run is 6 miles per hour. As of the moment, the Hammelvognen can be seen at the Danmarke Tekniske Museum.
10. 1889 Daimler-Maybach Stahlradwagen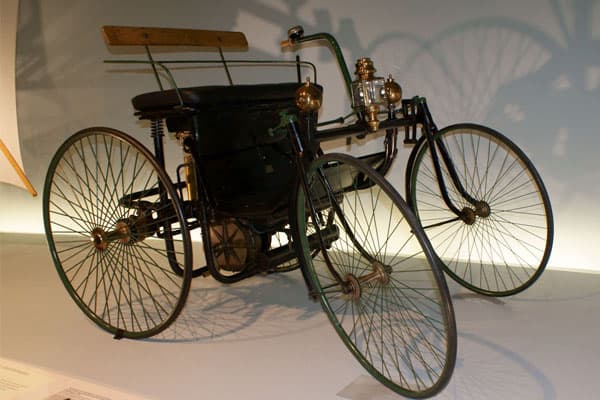 This car was designed and created by Wilhelm Maybach and Gottlieb Daimler. They are the duo who first tried the technology of internal combustion engines. They both worked together until Daimler died and Maybach continued on to develop the company. The Stahlradwagen's engine is located at the bottom of this single-cylinder engine.