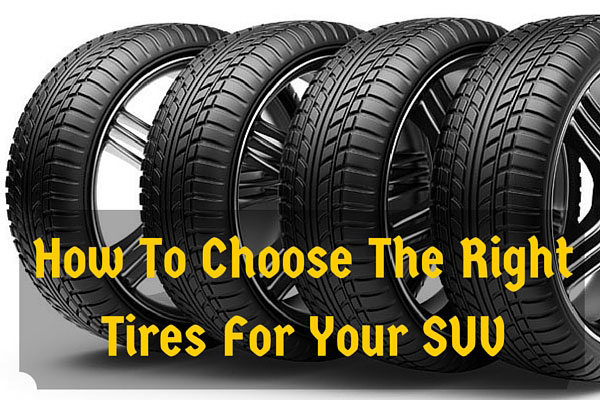 How To Find Out What Kind Of Tires Will Work For Your SUV
Having the right tires installed on your Sports Utility Vehicle is very important. The comfort and speed of your travels will be altered depending on the tires you have installed on your car. This is why I have written this article. To give you a short guide on how to choose the right set of tires for your SUV.
The first step in choosing the right tires is to understand the specifications you need to follow as instructed by your car's manufacturer. There are two ways by which you can do this. Firstly, you can look at the owner's manual where information about the kind of tires you can install in your car is located. Secondly, you can look at the tire placard which should be inside the car as well.
Now that you know the specifications of tires that are allowed for your car, you should do some research on the different brands and types of tires that fit within these specifications. You have to base your decision of various factors such as whether you will be using your SUV on highway driving, off-road driving, or both.
Related Other Article for Styling & Taking Care of Tires How to Take Care of SUV Tires
See How Easily You Can Choose Between Various Wholesale Tires
Other things you should take into consideration include the quality and thickness of your tires. For the most part, the thicker your tires are the more mileage you can get out of them. You also need to choose the right treading you need your tires to have. Some tires work better in sunny areas over wet areas precisely because of their treading.
When have a good idea what kind of tire you wish to buy, you should begin calling tire wholesalers and ask around. Wholesale tires are cheaper yet just as good in quality as their retail counterparts. Thus, you will be getting value for your money when you purchase these. Be sure to call many different sellers before deciding on which one to buy.
Wholesalers will usually lower their prices just, so that you will buy from them instead of their competitors. Now that you have an idea of the right kind of wholesale tires to buy for your SUV, you should start preparing for your purchase now.
Do not forget to clean the installed tires regularly for maximum performance.