If there is a chemical compound primarily and popularly used to run power tools and electric vehicles, it is Lithium iron phosphate (LiFePO4). And CODA Automotive Inc. is an American company known to design, produce, and semi-manufacture such.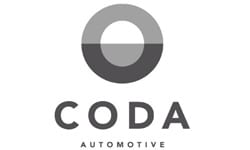 Initially selling electric cars, CODA Automotive has embedded its sole goal to hasten the global use of electric vehicles and the prioritization of transferring to renewable energy. Since their inception in 2009, they kept their eye on refining performance, protection, cost-reduction, and the commercialization of battery system meant to be used on cars.
As of the moment, CODA has tied up with several automotive suppliers to support them with production and design. Some of them are Porsche Design Studios, Celgard, Novolyte Technologies, Hafei, and Lishen. Overall, thirty suppliers and partners have already signed with CODA.
Related Other US Automotive Company Dodge
And just this 2012, Great Wall Motors, a famous Chinese car maker, has formed a union with them.
CODA cars' first product is a four-door, five-passenger, all-electric battery vehicle that they dubbed as CODA sedan. The CODA sedan is being run in by a 31kWh LiFePO4 battery system that stands out in size among its other class members.
Matter-of-factly, the sedan carries a range of 88 miles per charge according to EPA (US Environmental Protection Agency), the farthest among its class. The CODA sedan is supported by a 3-year, 36,000 mile limited warranty while the battery system is at a 10-year, 100,000 mile limited warranty. The price of the CODA sedan is targeted at US$37,250.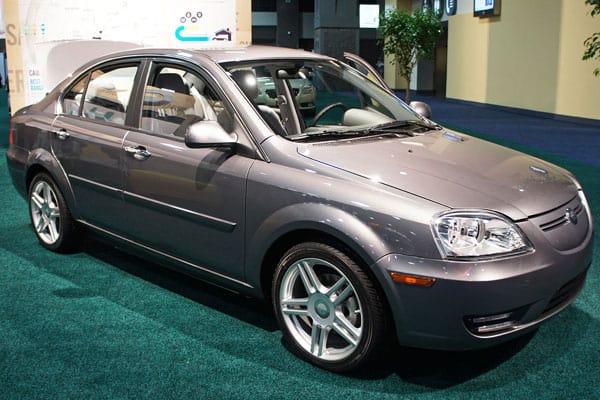 Trendy Coda Model
Image source: wikimedia.org
Since CODA focuses mainly on the production of batteries, it has already signed an international partnership with Lishen Power Battery, a battery cell provider to companies like Samsung, Motorola, and Apple for the design, production, and trade of the battery system named LIO Energy System.
Right away, this project was recognized and praised by U.S. Secretary of Commerce, Gary Locke, as part of Obama's trade mission to China.
This venture was then followed by awards from advocacy groups and organizations. CODA was bestowed with a Clear Air Award by Breathe California last 2010. Moreover, the company was selected as one of the best privately held corporations that focuses on green technology for the same year.
Coda Vehicle News, Trivias, Photos and Car Updates.
Swipe to see other trivia