Chevrolet Car Models List
Posted By: Ghem Sanders under Car Models List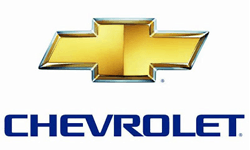 When someone says Chevrolet, you immediately think of the classic Corvette, which was first introduced in the early fifties. The first generation Corvette was instantly a hit among sports cars enthusiasts and generated a massive following. Originally launched as a show car, it went on to be one of the most popular in the Chevrolet car models list – up to today.
60 years after Chevrolet introduced the first Corvette Convertible, the company unveiled the 2013 427 Corvette Convertible, which they claimed was their "most powerful Corvette Covertible in 60 years." The model was released as a Collector Edition and featured an Arctic White body with Pear Silver Blue racing stripes, and a Blue Diamond leather-wrapped interior. The sixth generation Corvette had a V8 engine and a 6-speed, automatic transmission.
At present, the Chevrolet car models list of cars holds the seventh generation Corvette as its flagship model. The C7 was launched in January 2013, production will start in September and delivery is slated to begin before 2013 ends. According to reviews, the 2014 Corvette is expected to be more fuel efficient because of is T1 6.2L Small Block V8 engine, which will also account for its increased maximum speed.
Related Other US Automotive Company Chrysler
But for a car that's priced at nearly quarter of a million pounds, fuel economy is perhaps not one of the most urgent concerns of the buyer. Visually, the 2014 Corvette is stunning—it has a split rear window reminiscent of the 1963 Sting Ray model, a total makeover of the interior and an improvement with the steering linearity. Overall, the 2014 Chevrolet Corvette is definitely something to look out for this year.
Here are some of Chevrolet most famous car models:
Mid-size
SUV
Avalanche (2001 – 2013)
Captiva (2006 – present)
Equinox (2004 present)
Chevrolet Suburban (1933 – present)
Traverse (2008 – present)
Hatchback
Sedan
Impala (1958 – present)
Malibu (1964 – present)
Compact Car
Cruze (2008 – present)
Aveo (2002 – present)
Sports Car
Camaro (1966 – present)
Corvette (1953 – present)
Chevrolet Car Models List of Photo Gallery
(SEE ALSO: 2011 Chevrolet Equinox – Get Sharp Looks, Extra Room, and Smartly Priced Mid-Sized SUV)
These other car models list articles might be helpful to you

Jaguar Car Models List


Dodge Car Models List


Subaru Car Models List


Fiat Car Models List


Audi Car Models List
Official Website of the Company:
Do you think this car beats the other?