Alfa Romeo Car Models List
Posted By: Ghem Sanders under Car Models List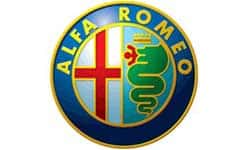 Alfa Romeo is an automobile manufacturer from Italy. It was initially named as A.L.F.A Which also means A for Anonima, L for Lombarda, F for Fabbrica and another A for Automobili, or Anonymous Lombard Automobile Factory. It was founded in Milan, Italy on June 24, 1910. They started joining at car racing in 1911. Before it was a subsidiary of the Fiat group, it was owned by Istituto per la Ricostruzione Industriale. It is now called Fiat Chrysler Automobiles Italy.
Throughout the years of its production, Alfa Romeo has been known to use various technological advancements on their vehicles and became one of the pioneers in building using these innovations. Every motor company has their own trademarks and one feature that makes Alfa Romeo stand out among the rest is the double overhead cam engine of their Grand Prix car which debuted in 1914. The first car used on the roads using this engine is the 6C 1500 Sport.
Related Other Italian Automobile Technology Ferrari
Alfa Romeo is also the first to test the first ever electric injection systems on their 6C 2500. This engine has six injectors which are all supplied by semi-high pressure pump system. Another new technology, the Mechanical Variable Valve Timing was used on the Alfa Romeo Spider and was then sold in the United States of America in 1980.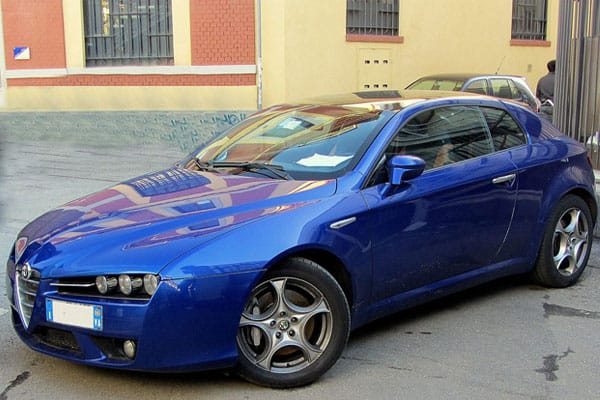 Modern Alfa Romeo Model
Image source: wikimedia.org
More technologies including plastic radiator header tank, and an all-wheel disc brakes were also used by Alfa Romeo cats.
The present models of the Alfa Romeo include the MiTO which is a sporty supermini car with three doors. It was first seen in June 2008 in Milan Italy. Another is the Alfa Romei Giulietta, which is a family car with five doors officially presented at the 2010 Geneva Motor Show.
Similar to the size of the MiTO is the 4C which is a small rear wheel drive Coupe sports car and was introduced at the Geneva Motor show in 2011. The releasing of the units of the 4C started at the end of November 2013.
Here is the full list of Alfa Romeo models and variants:
NEW GIULIA QUADRIFOGLIO(June 2015)
4C COUPE(2013–present)-2-door coupe
4C LAUNCH EDITION(2013)
4C SPIDER(2013–present)-2-door roadster
Giulia Compact-executive car
Giulietta(2010–present)-5-door hatchback
Photos of Alfa Romeo's different types of cars
(Photos Courtesy of http://en.wikipedia.org/)
Official Website of the Company:
Alfa-romeo vehicles news, trivias, photos and updates.
Join the discussion below!