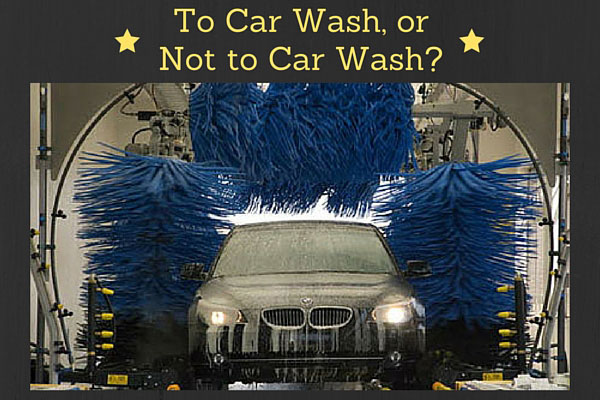 The car wash was designed to clean vehicles for users who are either extremely busy or have no location to have their vehicles cleaned. This line of business started during the 1940s, but it was more popular with those people who could afford it since it was an innovative luxury at the time. It is a bit hard to determine if this car wash will be good or bad for the vehicle, since no facility in this line of business is the same as the other.
A lot of the car wash structures that allow vehicles to drive through them are equipped with large cloth brushes that circle around the vehicle so it is given a good scrub. These large brushes keep running so that the vehicle is provided with a fresher, gentler look. The problem is that these tools would eventually get really dirty since they have been washing a lot of cars during the day, and there is a higher chance of the next car getting the accumulated dirt. On the other hand, other facilities only apply cleaning chemicals and water streaming at high pressure. These car wash tools can also be damaging if overused. It is a good idea to do your homework on the car wash to make sure that the vehicle is well taken care of.
There are some car wash buildings where the vehicle is cleaned using recycled water and eco-friendly detergents so it becomes environment-friendly. After the process finishes, the car is rinsed without spots. Car owners have to be careful though, the recycled water may not have been recycled well to the point that elements from previous vehicles like salt may end up placing rust on the car and eventually damaging it. Other things to be wary of are special car wash platforms that may nick the wheel rims when driven on, abrasive brushes that aggressively scrub the car to the point that it scratches the paint job, and the car wash that applies powerful streams of hot air to dry up extra water but may ruin the vehicle's exterior.
Those professional car dealers are aware that vehicle owners have to take extra care of their investments. It is best to use the car wash when it is really necessary because vehicles have been designed with sleek and expensive components that may easily be damaged as time passes. Manually cleaning the car will not only keep the vehicle's shine intact longer, but it will also help the environment as fewer resources are used.
These other news, guidelines and techniques that might be helpful to you