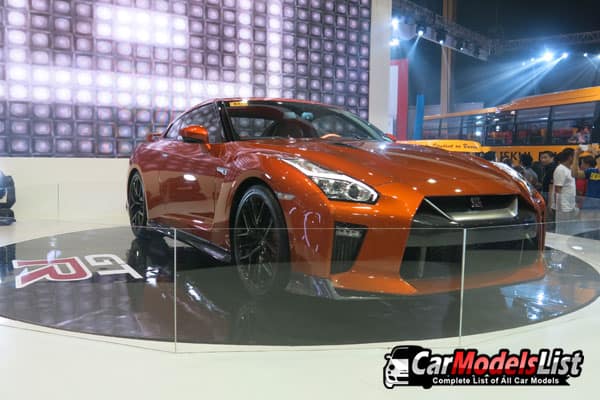 This car is very powerful. The problem is that it has a limiter that limits the speed to 180 Kph (112 mph). But then the moment you arrive on a race track, it automatically turns off the limiter. Yes, this car knows when it is legal to put the pedal to the metal.
Purists will argue that it is no longer a product of automobile engineering; that it is more a computer than a car. Nissan's chief designer, Shiro Nakamura, even likened it to the giant robots in the Gundam anime series. He says that this makes the GT-R more than just a copy of a European supercar and it is something that really reflects Japanese culture. Just imagine it as being like a samurai… with a built-in powerful engine.
With its 3.8L twin-turbo V6 and all it's high-tech computer technology installed in it, this baby can deliver up to 48b bhp and 311 km/h (193 mph). And the design is just phenomenal. I, personally, am so in love with the design; from the its curves and corner to its amazing
You see, more than a petrolhead, I am also a gadget-fan. This is why I love this car. I feel as if that there's so much more to do with it than just driving and I'll never be bored with it. If I actually owned one I don't think I'll ever get tired of staring at it and messing with the buttons inside.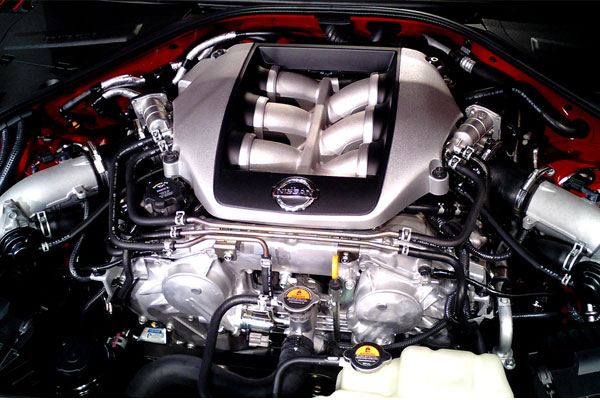 The Nissan GT-R VR38DETT engine
Image source: wikimedia.org
So this is obviously a biased review because I am so partial to this car. And being that I am the Car Models list resident blogger, I now dub this car as one of the greatest cars in our lifetime.
These other news, guidelines and techniques that might be helpful to you
Latest Video of Nissan GT-R automobile