Mercedes-Benz Car Models List
Posted By: Ghem Sanders under Car Models List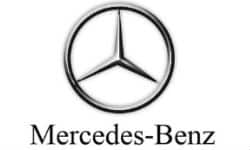 You think you're cool enough owning a car? Well, you are a hundred folds cooler if you own one of the world's most prized possession – a Mercedes-Benz.
This German automobile manufacturer is best known for their line of luxury vehicles of all sorts – cars, trucks, buses, and coaches. Their league started way back 1926 when the company was founded by Karl Benz, the first ever creator of a petrol-powered car.
Mercedes-Benz took the market by storm and later on created the 770 model – popularly known during the Nazi period in Germany. Adolf Hitler, the leader of the said period, had driven the 770 model as he was fascinated by its genuine power and its bulletproof windshields.
Related Other German Car Make Opel cars
Quality has always been a standard to Mercedes-Benz as it gives credibility to their name. Owning a luxury vehicle is indeed a dream from decades ago until now and the company assures this commitment. That's why in 2008, Mercedes-Benz ranked fourth on the J.D. Power's Initial Quality Study – coming from a huge improvement when they landed on 25th place in 2005.
A new naming convention to Mercedes-Benz vehicles were introduced in 2014. They have divided their vehicles into four categories – core, roadster, off-road vehicles, and 4-door coupe. The company is also popular for a very simple and unique nomenclature when it comes to their core vehicles. They have divided them by classes – A-Class, B-Class, C-Class, E-Class, S-Class, G-Class, V-Class, and the Mercedes-AMG GT Class.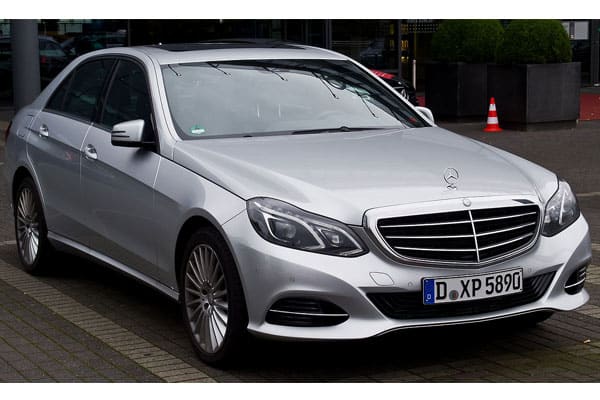 Popular Mercedes-Benz Car Model
Image source: wikimedia.org
Environmentalism is also a concern for Mercedes-Benz. They have developed concept cars such as fully-electric, fuel-cell, and hybrid-electric powertrains. This trend of electric vehicles have already reached the company, most especially in 2007 when they introduced seven hybrid models, including a hybrid-electric drivetrain, the F700 concept car.
On the motorsport per se, Mercedes-Benz joined the world championship back in 1954 and 1955. Their champion driver, Juan-Miguel Fangio, left the competition after the two successful championship years. He is known to be the best F1 driver in all of history.
Here is the full list of Mercedes-Benz models and variants:
A Class

A45 AMG DC/T
A200 AMG Sport DC/T
A250 Sport DC/T
B Class

B180 DC/T
B200 Sport (Night Package) DC/T
C Class

C200 Avantgarde A/T
C250 AMG Sport A/T

CLA Class

CLA200 DC/T
CLA250 4Matic DC/T

CLA Class Coupe
CLS Class Coupe
E Class

E250 CDI Avantgarde A/T
E63 AMG DC/T

E Class Cabriolet
E Class Coupe
E Class Sedan
E Class Wagon
G Class SUV
G Class
GL Class
GL Class SUV
GLE

GLE250d 4MATIC A/T
GLE350d 4MATIC A/T
GLE450 AMG 4MATIC Coupe A/T

GLA Class

GLA45 AMG DC/T
GLA220 CDI AMG Sport 4Matic DC/T
GLA250 Edition I 4Matic DC/T

GLA Class SUV
GLC Class
GLK Class SUV
M Class SUV
Mercedes AMG GT S
S Class
S Class Coupe
S Class Sedan
SL Class
SL Class Roadster
SLK Class

SLK200 A/T
SLK250 A/T
SLK350 A/T
SLK55 AMG A/T
SLK Class Roadster
AMG GT
Photos of Mercedes-Benz' different types of cars
(Photos Courtesy of http://en.wikipedia.org/)
SEE ALSO 10 Most Iconic Mercedes-benz Concept Cars
Official Website of the Company:
Mercedes-benz vehicle news, trivias, photos and car updates.
Join the discussion below!