GMC Car Models List
Posted By: Ghem Sanders under Car Models List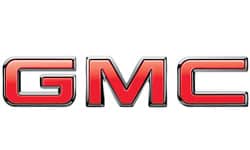 Not only are the Japanese involved in the race of the automobile industries, but also the Americans. Being one of the world's first most civilized countries, they will never be backed on the automobile hierarchy. And GMC is one manufacturer that is taking the industry by storm.
Related Other US Automotive Company Different Jeep models
GMC, or formally known as the GMC Division of General Motors LLC, is an American manufacturer that mainly focuses on the production of trucks and utility vehicles. They are offering the market with pickup and commercial trucks, vans, buses, military vehicles, and sports utility vehicles (SUVs) marketed in the Middle East and North America by General Motors.
The main company, General Motors, was founded by William C. Durant on September 16, 1908. A year after, the company purchased Rapid Motor Vehicle Company and the name General Motors Truck Company was coined – where "GMC Truck" brand name came from. The sales of the company boomed by selling over 22,000 trucks on the same year alone. Relatively, history has tested the company even more through the years.
600,000 GMC trucks were produced for the use of the United States Armed Forces at the Second World War. Through the first century of existence, GMC has produced fire trucks, heavy-duty trucks, ambulances, motorhomes, transit buses, and military vehicles. Currently, GMC is manufacturing pickup trucks, SUVs, light-duty trucks, vans, and medium duty trucks.
Sophisticated GMC Cars
Image source: wikimedia.org
Being co-divisions with yet another automobile giant, Chevrolet, GMC trucks are known to be virtually identical but with exceptions on the grilles and the nameplates. Basically their main difference is that Chevrolet trucks were promoted for private ownership, and on the other hand, GMC trucks were for commercial uses. Matter-of-factly, the Blue Chip series of GMC are twins with the Chevrolet Task-Force trucks. But these series were discontinued in 1959.
With the SUV type, GMC boasts its Terrain, a mid-size 5-door, four-wheel drive crossover that was released last 2010 and is still available at the time being. Starting from humble beginnings, GMC still has lots to offer to the speed-hungry public. With their bulky SUVs and century-old histories of trucks, GMC has indeed marked its name in the automobile industry.
Here is the Full List of GMC Models and Variants:
GMC Savana 2500
GMC Sierra 1500 Hybrid
GMC Acadia
GMC Savana 1500
GMC CCKW
GMC Canyon

GMC Savana 3500
GMC Yukon
GMC Sierra 1500
GMC Sonoma
GMC Terrain
GMC Graphyte Hybrid
GMC Envoy
GMC Typhoon
GMC Chevette
GMC Motorhome
GMC Syclone
GMC Sprint / Caballero
GMC Savana
GMC Classic
GMC Sierra
Photos of GMC's Different Types of Cars
(Photos Courtesy of http://www.cars.com/gmc/)
Official Website of the Company:
Gmc Vehicle News, Trivias, Photos and Car Updates.
Join the discussion below!