BMW Car Models List
Posted By: Ghem Sanders under Car Models List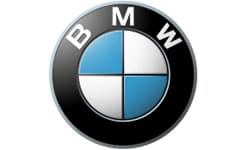 Bayerische Motoren Werke AG, or popularly just called as BMW worldwide, has got to be one of the most iconic car manufacturers in history. The brand itself is a status symbol that would equate its owners as hitting it big in life – justly and rightly so, for the company takes pride of its high German automobile technology. Its beginnings can be considered as a conundrum, for the company originally was created to make aircraft engine parts! Then again, perhaps the background on engineering feats and fast-forward technology of making things fly applies as well to land-based vehicles – it's a marriage made in heaven, which can be seen in the company's production of cars sporting the classy blue, black and white circular logo of theirs.
Related Other German Car Make Mercedes-Benz
And BMW proves how great their models are by the creative use of marketing themselves. As the brand can very well stand on its own by showcasing its current technology, the management decision of not doing so works well (which is as a direct comparison to its prime rivals).
Film – the brand takes pride of showing its vehicles on short films, creating a unique persona for their models. It also creates the impression that each vehicle (and subsequently, the drivers themselves) as using the cars as extensions of their personalities.
Art – going again with the idea of being unique and classy at the same time, BMW would often invite avant garde artists to input their designs on their vehicles. The final product (such as the colorful masterpiece, a 1975 BMW 3.0CSL done by Alexander Calder) are considered as drivable works of art.
Eco-Conscious – stepping the gas up on creating vehicles that will make a difference, the brand makes use of its unique and effective CleanEnergy technology. Each of their recently released vehicles are of the hybrid variety, which comes with both a petrol and hydrogen tank. This, of course, results in a cleaner and classier drive.
Here are some of BMW's most popular car models:
BMW E24
BMW M3
BMW M5
BMW Z4 Roadster
BMW X6M
BMW Car Models List of Photo Gallery
(Photos Courtesy of http://en.wikipedia.org/)
These other car models list articles might be helpful to you

Cadillac Car Models List

Citroen Car Models List


Toyota Car Models List


Ferrari Car Models List


Ford Car Models List
Official Website of the Company:
Bmw Company Random Fact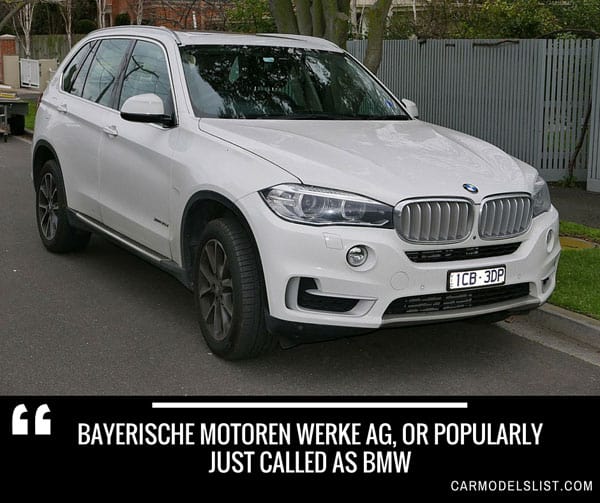 What car models can be found at your garage?