Bufori is an American automaker that was built to design and produce hand-built vehicles derived from 1930s coupes. Although ran in the US, the company was founded by 3 Australian Lebanese brothers namely George, Anthony and Gerry Khouri.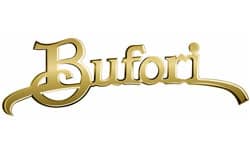 Related Other US Automotive Company Iconic Car Models List
Gerry Khouri started designing and producing 3 sports cars in their garage in 1986, dividing one each for the Khouri brothers. This led to the inspiration of building their own company.
The brand name "Bufori" actually came from an acronym which stands B for Beautiful, U for Unique, F for Funtastic, O for Original, R for Romantic, and I for Irresistible.
The company is actually registered in Australia even though it's considered an American company. Their manufacturing and production plants are done in Australia on their first years of operation but they moved to Malaysia, particularly in Kepong, Kuala Lumpur in 1998.
Their plant in Malaysia is able to produce 300 units each year and has employed over 100 skilled craftsmen building each unit by hand. They use a traditional technique of assembly consisting of 25 steps. The main body frame of a Bufori car is made out of Kevlar material and carbon fibre which makes the chassis very durable but lightweight.
All Bufori cars are made to order and can be customized if wished by the buyer.
Since 2003, the Bufori MKI, MKII model, and MKIII La Joya are all displayed in the Malaysian National Automotive Museum. This is located at the Sepang International Circuit.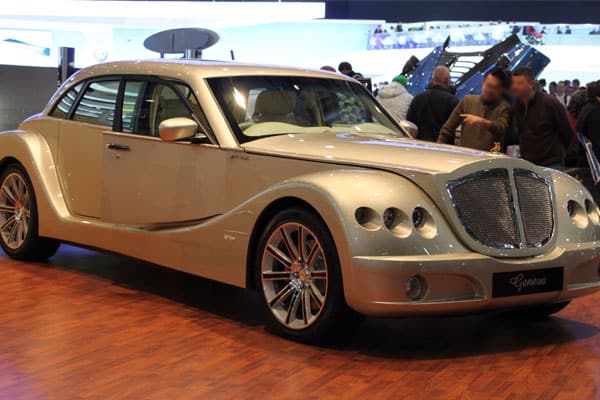 Image source: wikimedia.org
At the Geneva Motor Show in 2010, Bufori launched a four-door vehicle they named Luxury Saloon. This 430 horsepower car is powered by a 6.1 liter Chrysler V8 engine.
This car is targeted to high-end customers who would want to customize the interior of their vehicles. Matter-of-factly, the Luxury Saloon can have a coffee machine, a cigar humidor, a fridge, and a mini bar inside it.
As of the moment, Bufori is still famous for developing and releasing customizable cars.
Full List of Bufori Car Models
---
Bufori Geneva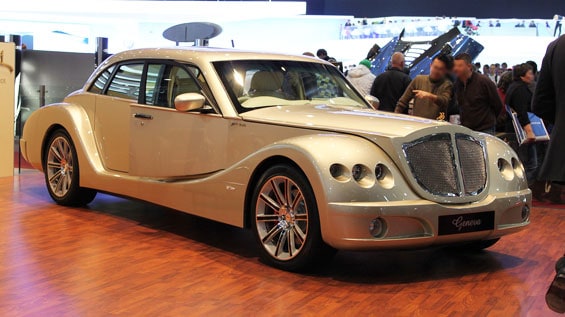 By El monty – Own work, CC BY-SA 3.0, https://commons.wikimedia.org/w/index.php?curid=9710218
Wow – just, wow. The Bufori Geneva is a really amazing car that managed to combine the best of classic motoring aesthetics with cutting-edge and contemporary technology.
Made-to-order, only high profile individuals get a chance to own and drive this car. But don't let that stop you in knowing more about this car!
With a luxury saloon body, this car was first launched last 2010. And since only the richest get a chance in being behind the wheel, let's list down some of the unique features this car has.
The interior is highly customizable – being able to contain coffee makers, a refrigerator, and even a Chinese tea set!
More About Bufori Geneva on bufori.com
---
Bufori La Joya Coupe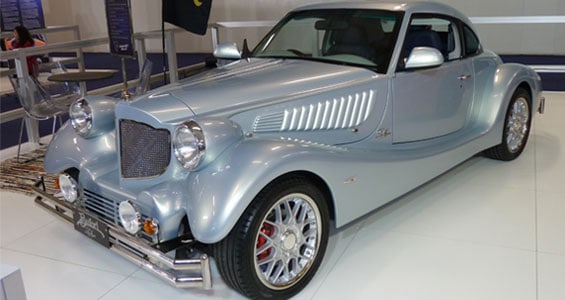 Image source: wikimedia.org
Bufori La Joya Coupe is a car manufactured by Bufori, an Australian automaker. The La Joya coupe is a two-sweater car powered by a 2.7-liter V6 engine. It was first released in 2004 and is still currently produced and sold.
Other List of Bufori Car Models
---
Bufori MK II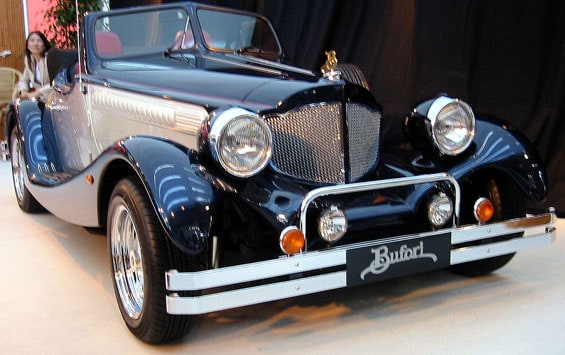 By LSDSL 20:06, 3 January 2007 (UTC) – Own work, CC BY-SA 3.0, https://commons.wikimedia.org/w/index.php?curid=1522733
---
Bufori Madison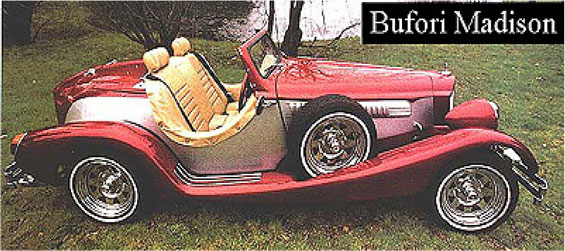 By Buforiadmin at the English language Wikipedia, CC BY-SA 3.0, https://commons.wikimedia.org/w/index.php?curid=2864612
---
Bufori BMS R1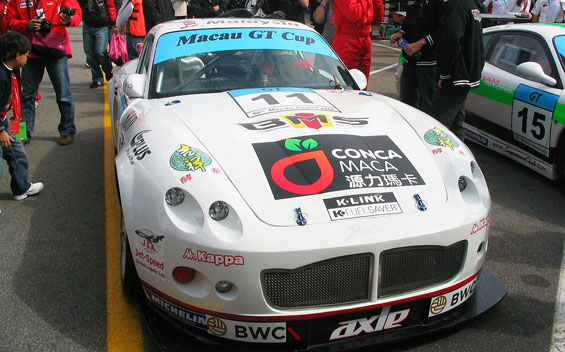 By Ngchikit – Own work, CC BY-SA 3.0, https://commons.wikimedia.org/w/index.php?curid=8559666
---
Bufori MKIII La Joya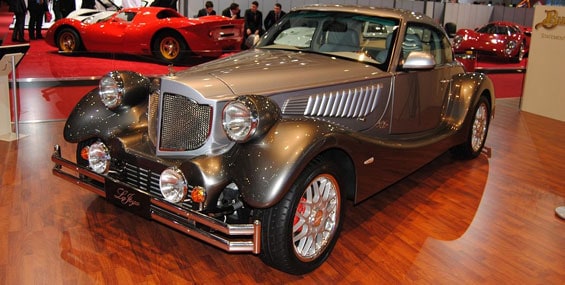 Von Alexander Plushev – Geneva2010 453, CC BY 2.0, https://commons.wikimedia.org/w/index.php?curid=12074740
---
Bufori La Joya
Bufori MK II Series 1
Bufori V6i

Video of Bufori Car Models
Photos of Bufori Different Types of Cars
(Photos Courtesy of https://en.wikipedia.org/)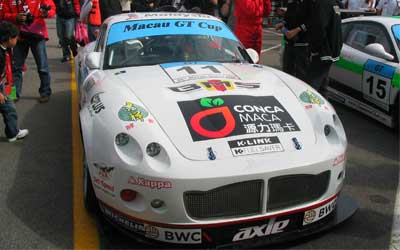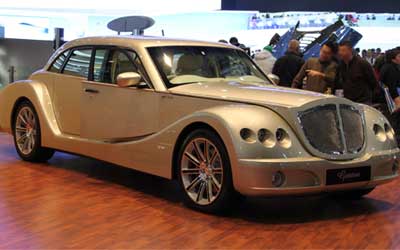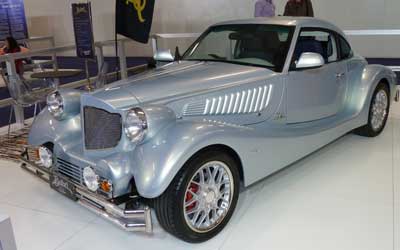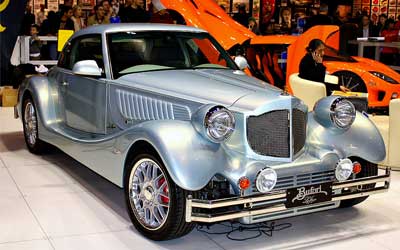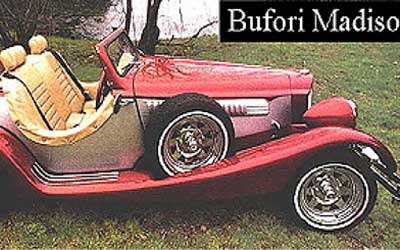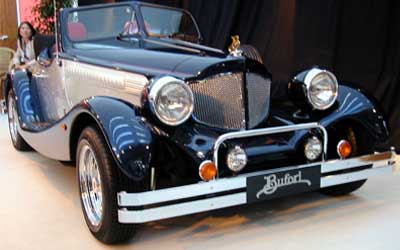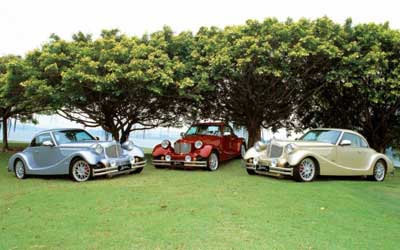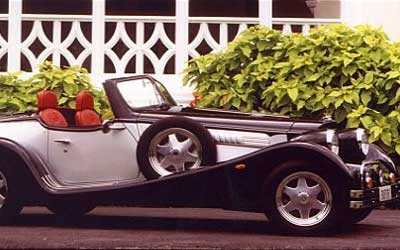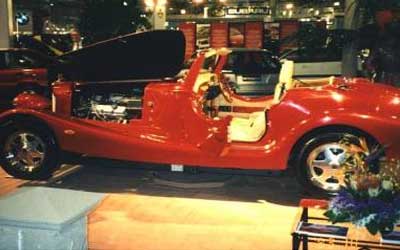 Other Bufori Car Brand Resources
Bufori Vehicle News, Trivias, Photos and Car Updates.
Swipe to see other trivia