Infiniti Car Models List
Posted By: Ghem Sanders under Car Models List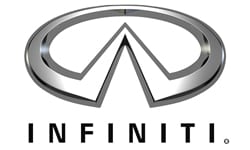 If Acura is the luxury division of Honda Motors, Infiniti is for Nissan. These two huge automobile companies have brought generic vehicles to their customers, and now they have decided to launch the luxurious ones for the upper classes. Infiniti started their sales on November 8, 1989 in North America. The marketing linkages for Infiniti vehicles have surpassed the 230 mark in over 15 countries worldwide.
Related Other Japanese Car Company Isuzu
The badge of the company represents a chrome embossed plate with a symbol denoting the shape of a road prolonging infinitely towards the horizon.
Although Infiniti's mother company originally came from Japan, it was introduced to the country only in 2013 and the first Infiniti vehicle, a hybrid-powered variant of the Infiniti Q50, only went on sale this year. The Infiniti lineup, however, has identical models with the Nissan lineup prior to the said introduction to Japan. The Infiniti G is the equivalent of the Nissan Skyline, Infiniti M for Nissan Fuga, the Infiniti EX as the Nissan Skyline crossover, and many more.
During the second quarter of 2013, Infiniti said that their Q30 Concept car will be launched at the 2013 Frankfurt Motor Show, where various car companies and spectators would see the company begin a huge head start in making the brand into premium segments. This new chapter should initially change the names of the present vehicles to "Q" followed by a number designating the model's rank in the lineup.
In the late 2013, Infiniti started the production of their vehicles outside Japan. Two models are expected to be manufactured in a plant in Xiangyang, China this year. The said plant is a joint venture between Nissan and Dongfeng Motor. In 2015, Infiniti also plans on producing a new compact car variant named Q30 in Sunderland, England.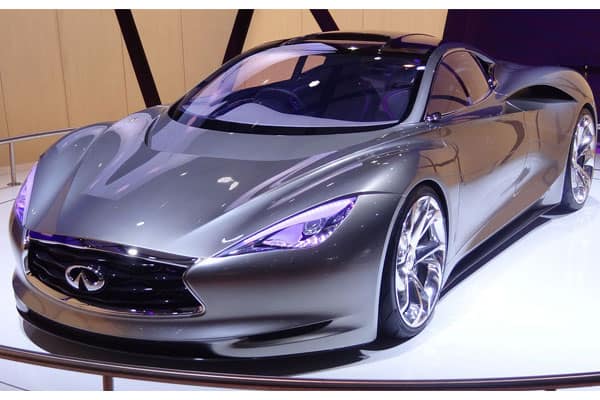 Image source: wikimedia.org
When it comes to sales, Infiniti had their all-time high in 2005 for their US sales that reached over 135,000. It persisted up until 2013 with slight yearly differences. However, their sales in Canada and China have not reached 10,000 since their first sales period.
Here is the Full List of Infiniti Models and Variants:
Infiniti RB10
Infiniti Q40
Infiniti Q50
Infiniti Q50 Hybrid
Infiniti Q60 Convertible
Infiniti Q60 Coupe
Infiniti Q60 IPL Convertible
Infiniti Q70
Infiniti Q70 Hybrid
Infiniti Q70L
Infiniti QX60
Infiniti QX50
Infiniti Etherea

Infiniti QX60 Hybrid
Infiniti QX70
Infiniti M45
Infiniti QX80
Infiniti Emerg e
Infiniti Essence
Infiniti G20
Infiniti G37
Infiniti I35
Infiniti M35
Infiniti J30
Infiniti JX35
Infiniti M30
Infiniti M56
Infiniti I30
Infiniti Q45
Infiniti G25
Infiniti QX4
Infiniti Kuraza
Infiniti IPL Q50
Video of Infiniti Car Models
Photos of Infiniti's Different Types of Cars
(Photos Courtesy of http://en.wikipedia.org/wiki/Infiniti)
Official Website of the Company:
Infiniti Vehicle News, Trivias, Photos and Car Updates.
Join the discussion below!