Tata Car Models List
Posted By: Ghem Sanders under Car Models List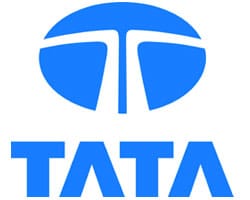 India also has their take on automobiles. They are popular for being one of the most inclined countries to technology, hence, their edge on many other industries. Tata Motors Limited, which was formerly known as TELCO, is a multinational automobile company from India, particularly in Mumbai, Maharashtra.
They specialize mainly on buses, coaches, cars, vans, trucks, military mobiles, and construction equipment. They are recognized as the 17th largest automobile manufacturing company, the 4th largest truck manufacturing company, and the second largest manufacturer of buses.
Their line of products are mainly assembled in provinces of Lucknow, Sanand, Dhanwad, Pantnagar, Pune, and Jamshedpur in India. They also have assembly plants in other countries like United Kingdown, Thailand, South Africa, and Argentina.
Being a big company, they have formed subsidiaries with other automakers including the Jaguar Land Rover from Great Britain and the Tata Daewoo from South Korea. They have also formed ventures on bus manufacturing with Marcopolo S.A., which mainly manufactures construction equipments.
Tata Motors was founded in 1945, releasing their first vehicle in the market together with Daimler-Benz AG. Soon after in 1991, they started on the manufacturing of passenger mobiles with the introduction of the Tata Sierra. They were then recognized as the first Indian automobile company to have been able to develop a very competitive vehicle and successfully release it to the market.
Seven years later and Tata launched their first passenger car which is the Indica and then after ten more years, they introduced the world's most affordable car, the Tata Nano. With the staggering success of the company, they bought the Daewoo Company in 2004, and then proceeded with the acquisition of the Jaguar Land Rover from the company Ford four years after.
Tata Nano Car Model
Image source: wikimedia.org
Right now, Tata Motors is up to the list on the Bombay Stock Exchange, and is currently a constituent of the National Stock Exchange of India, the BSE SENSEX indec, and the New York Stock Exchange. They have ranked number 314 on the world's biggest corportation by the 2012 Fortune Global 500.
Here is the full list of Tata models and variants:
Cars
Tata Aria
Tata Bolt
Tata Indica
Tata Indigo
Tata Movus
Tata Nano
Tata Safari Dicor
Tata Safari Storme
Tata Sumo Gold
Tata Sumo Grande
Tata Venture
Tata Vista

INI 1.4 M/T
IGNIS 1.3 Quadrajet M/T

Tata Xenon
Tata Xenon XT
Tata Zest
Tata Manza

Aura 1.3 Quadrajet M/T – Gasoline
Aura 1.3 Quadrajet M/T – Diesel
Trucks and Buses
Tata Ace
Tata Ace Zip
Tata Buses
Tata Construck
Tata Defence
Tata Light Trucks
Tata Magic
Tata Magic Iris
Tata M&HCV
Tata Prima
Tata Pickups
Tata Super Ace
Tata Super Ace MINT
Tata Ultra
Tata Winger
Tata Winger Platinum
Tata Venture
Photos of Tata's different types of cars
(Photos Courtesy of https://en.wikipedia.org/)
Official Website of the Company:
Tata vehicles news, trivias, photos and updates.
Join the discussion below!