Mitsubishi Car Models List
Posted By: Ghem Sanders under Car Models List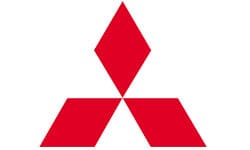 A diamond is something anyone will treasure. Triple the amount of diamonds, and that of course, only means something extremely great and important. This idea can be seen as the perfect analogy for Mitsubishi Motors Corporation, with the red diamonds in its main logo.
With origins starting way back as 1917, this diverse automobile manufacturing company is a powerful force in the motoring world. By providing some of the most powerful and efficient cars for the public, the company has made itself a global name.
Here are some of Mitsubishi's important contributions to the motoring scene:
SUV Power – the company's ingenious focus on car engineering has allowed them to produce some of the world's best SUVs (Sport Utility Vehicles). The Pajero, already a household name in countries everywhere, has enjoyed a great following from the 4-wheel drive community. The safety features of these SUVs are one of the factors that make it a hit, which is always important for any driver who would want to take his or her family places.
Off-Road Power – owing to the power of their rugged yet effective technology, the brand has successfully conquered various off-road race tourneys worldwide. One popular race, the Dakar Rally (which can be considered as one of the hardest and dangerous spots to race upon) was set as the main factor on proving that cars from Mitsubishi are durable and fast. The brand was able to bag seven consecutive victories in this particular race track.
Electric Power – wanting to make a difference on creating a sustainable future, the company has started rolling out car models powered by electricity. The i MIEV, a small yet efficient lithium-ion powered car is currently making its rounds in several cities worldwide, to the acclaim of many environmentalists.
These are some of the most popular Mitsubishi car models:
Mitsubishi Aspire
Mitsubishi Airtrek
Mitsubishi Adventure
Mitsubishi Galant
Mitsubishi Tredia
Mitsubishi Strada
Mitsubishi RVR
Mitsubishi Pajero
Mitsubishi Outlander
Mitsubishi Montero Sport
Mitsubishi Mirage
Mitsubishi Libero
Mitsubishi Legnum
Mitsubishi Lancer
Mitsubishi i Miev
Mitsubishi GTO
Mitsubishi FTO
Mitsubishi Eterna
Mitsubishi eK
Mitsubishi Eclipse
Mitsubishi Diamante
Mitsubishi Delica
Mitsubishi Cordia
Mitsubishi Chariot
Mitsubishi Challenger
Mitsubishi Carisma
Mitsubishi Car Models List of Photo Gallery
(Photos Courtesy of http://en.wikipedia.org/)
These other car models list articles might be helpful to you

Morgan Car Models List


Nissan Car Models List


Opel Car Models List


Peugeot Car Models List


Porsche Car Models List
Official Website of the Company:
Which car model do you prefer?