Jaguar Car Models List
Posted By: Ghem Sanders under Car Models List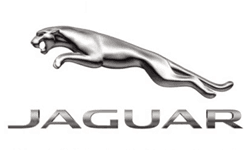 When you see a Jaguar, it's undoubtedly British – very posh-looking, smooth, rounded finish and has an air of elegance to it. That's probably why the multinational British car manufacturer is not only considered as one of the most coveted luxury brand of cars in the world – but also one of the most expensive, and rightly so.
Related Other UK Car Brand Land Rover
The current Jaguar car models list consist of five types-the F-type, the R Models, the XF, and XJ, and the XK. The F-type convertible – perhaps one of the most well-known models, especially the one in red – has an equally popular predecessor: the E-type, which was first launched in 1961. And as far as legendary cars go, the E-type ranks pretty high, as it is now considered a luxury car icon because of its sleek looks coupled with excellent performance and competitive price.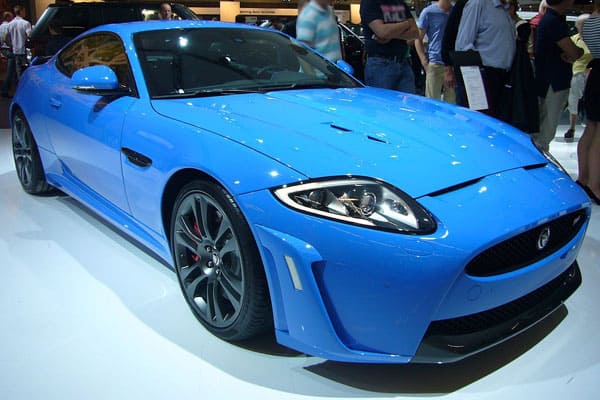 Famous Jaguar Model
Image source: wikimedia.org
However, while the F-type is an obvious choice for a popular model in the Jaguar car models list today, another model peaked in popularity not only because of its features, but because of the ad campaigns released in 2012. The Jaguar XK-RS, which was launched in 2011, had front and rear improvements, plus internal trim changes and was a revamped version of the XK. But more than the facelift, the Jaguar XKR-S received a lot of attention after a commercial voiced by Benedict Cumberbatch came out.
Undeniably a smart marketing campaign, the ad was also able to highlight some of the best features of the Jaguar XKR-S, excellent handling and acceleration controls, and the most powerful engine Jaguar has ever built – could reach up to 60 miles per hour in 4.2 seconds.
Here is the full list of Jaguar models and variants:
Jaguar XF

XF 3.0 V6 A/T
XF Supercharged A/T
XF 3.0 V6 S A/T
XF 5.0 V8 A/T
XF 3.0 SPORT
XF 3.0 PORTFOLIO
XF 3.0 AWD
XF 3.0 AWD PORTFOLIO
XF 3.0 AWD SPORT
XF 5.0 SUPERCHARGED
XF 2.0T PREMIUM
Jaguar XJ

XJ Supercharged A/T
XJ 5.0L V8 A/T

Jaguar XE

XE 2.0T 200 A/T
XE 2.0T 240 A/T

Jaguar F-TYPE

F-TYPE R
F-TYPE S
F-TYPE PROJECT 7
F-TYPE V8 S
F-TYPE V8 S Convertible A/T
F-TYPE Convertible A/T
F-TYPE S Coupe A/T
F-TYPE Coupe A/T

Jaguar XK

XK Convertible A/T
XK Coupe A/T
XK COUPE

Jaguar XKR-S

XKR-S CONVERTIBLE
XKR-S COUPE
XKR-S A/T

Jaguar XFR
Jaguar XFR-S
Jaguar XJR
Jaguar XJ
Jaguar XJL

XJL PORTFOLIO AWD
XJL SUPERCHARGED
XJL PORTFOLIO

Jaguar XKR

XKR CONVERTIBLE
XKR COUPE
XKR Convertible A/T
XKR Coupe A/T
Here are some of Jaguar's list of Sports Car models:
Jaguar E-Type
Jaguar XJ220
Jaguar XK120
Jaguar D-Type
Jaguar C-Type
Jaguar XK140
Jaguar XK150
Jaguar XKSS
Jaguar Sport XJR-15
Jaguar XJR-11
Here are some of Jaguar's list of Race car models:
Here are some of Jaguar's list of Grand Tourer models:
Here are some of Jaguar's list of Compact models:
Here are some of Jaguar's list of Luxury models:
Daimler Sovereign
Jaguar Mark X & 420G
Jaguar S-Type
Jaguar Mark 2, 240 and 340
Jaguar Mark IX
Jaguar Mark 1
Jaguar Mark VII
Jaguar Mark VII M
Jaguar Mark VIII
Here are some of Jaguar's list of Executive models:
Other Jaguar models
Jaguar 420 and Daimler Sovereign
Jaguar XJR-14
Advanced Lightweight Coupe Concept
Photos of Jaguar's different types of cars
(Photos Courtesy of http://en.wikipedia.org/)
These other car models list articles might be helpful to you

Dodge Car Models List


Subaru Car Models List


Fiat Car Models List


Audi Car Models List

BMW Car Models List
Official Website of the Company:
Jaguar vehicle news, trivias, photos and car updates.
Join the discussion below!