Datsun Car Models List
Posted By: Ghem Sanders under Car Models List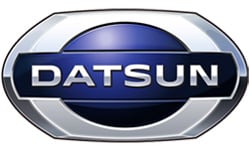 Datsun is an automobile trademark owned by the motor giant, Nissan. Datsun started producing its own lineup of cars in 1931. During the years 1958 to 1986, the vehicles that were manufactured by Nissan were released under the Datsun name. By the end of the time range, Nissan phased out the name but relaunched it just this 2013 to make it as the brand for low-cost Nissan vehicles.
Being a separate company before in 1931, Dat Motorcar Co. created and named their newest small car "Datson". Three years after, Nissan acquired the company and decided to change its name from Datson to Datsun. The reason behind this is due to superstition because "son" is also translated as loss in Japanese. Sun is also represented as the sun in the Japanese flag.
In 1986, they pulled out the name from their market. Datsun was acclaimed for its models Fairlady coupes, Fairlady roadsters, and the 510 model.
Related Other Japanese Car Company Acura Luxury Cars
The first Datson prototype was made in the first quarter of 1931. It was initially called the Datson Type 10, and ten units of this model was sold during that time. The following year, Datson sold around 150 cars which they called Datson Type 11.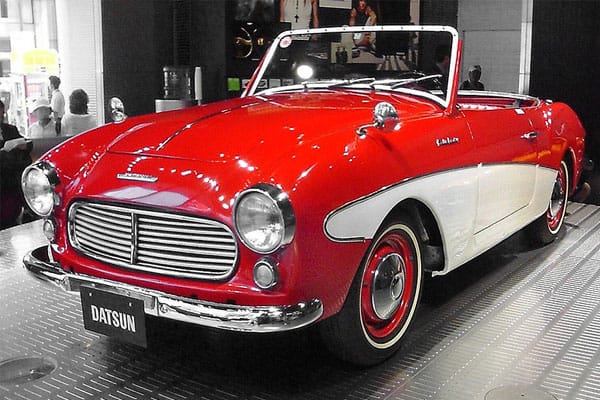 Image source: wikimedia.org
When Nissan entered the American market in 1958, they only produced trucks and no cars. All their cars were branded to be Datsun. Only after two years did they started on using Nissan as brand to their automobile models in the US. These said models are high-end, including the luxury Cedric sedan.
Just this 2012, Datsun was once again relived and was used in countries like South Africa, India, Indonesia, and Russia. It came back from a long rest, thanks to the reputation and reliability that Nissan earned through the years. Right now, concept cars are made on the Datsun brand in India and Russia.
Here is the Full List of Datsun Models and Variants:
Datsun Go
Datsun Fairlady
Datsun 240Z
Datsun Go+

Image source: wikimedia.org

The Datsun Go+ is the first car ever launched by Datsun, a brand ran and owned by Nissan. The Go was offered to the Indian, Indonesian, and South African markets at its first release. The Go+ is an MVP or a multi-purpose vehicle and was released in 2015. It has a larger body and includes more features.

Datsun on-Do
Datsun mi-Do
Datsun Roadster
Datsun Z-car
Datsun DC-3
Datsun Truck
Datsun redi-Go
Datsun Prince Homer
Datsun 200B
Datsun Sports
Datsun 1000 DeLuxe
Datsun 510
Datsun Bluebird 910
Datsun 1500, 1600, 2000 Roadster
The Second Generation Z-Car: 280ZX
Photos of Datsun's Different Types of Cars
(Photos Courtesy of http://en.wikipedia.org/)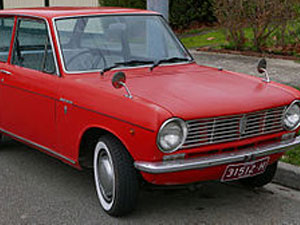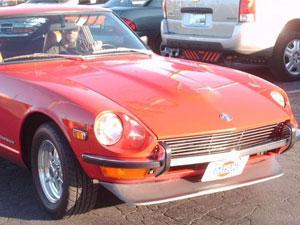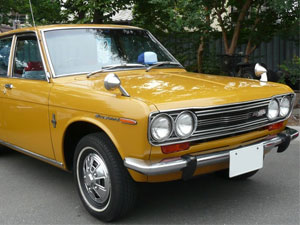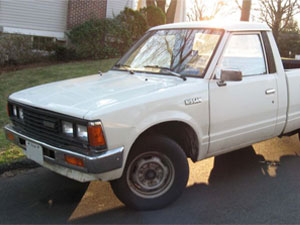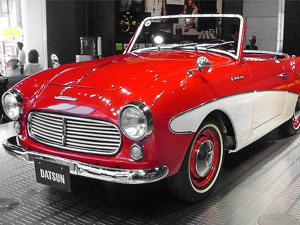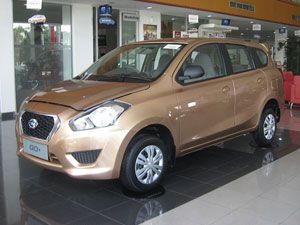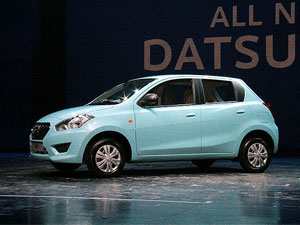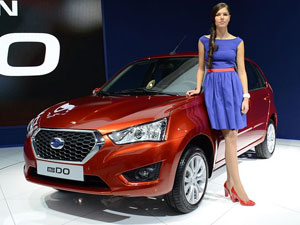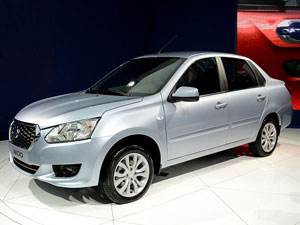 Official Website of the Company:
Datsun Vehicle News, Trivias, Photos and Car Updates.
Join the discussion below!