Dacia Car Models List
Posted By: Ghem Sanders under Car Models List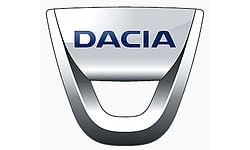 Automobile Dacia S.A. is a car manufacturer based in Romania. It derived its name from the ancient region that resembles very much to the present-day Romania. More easily called as Dacia, it is now a division of the French automobile manufacturer named Renault. It was first founded in 1966.
Right now, Dacia is Romania's biggest exporter of products, instituting 7.9% of the total exports of the country in 2011. The manufacturing plant of the company is located at Mioveni, Arges County and is at this time's fifth largest vehicle plant facility when it comes to volume. The plant has produced a total of 412,718 cars and CKD kits in 2013.
Dacia was initially founded in 1966 with the original name, Uzina de Autoturisme Pitesti or UAP. Their first factory is located at Colibasi or currently called Mioveni built in 1968. The company acquired their basic and tooling designs from the Renault 12.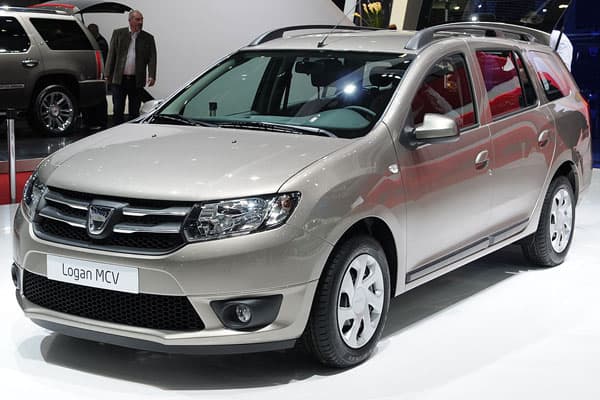 (Photos Courtesy of https://en.wikipedia.org/)
The Renault 8 was then produced under license and it was later known as the Dacia 1100. A total number of 37,546 cars were produced from 1968 to 1972. A few 1100s were also produced but with different features like a more powerful engine and twin headlamps basically used in motor racing and by the police department.
The next vehicle introduced, the Dacia 1300 was then exhibited at the Bucharest and Paris shows of 1969. It was well loved by the people of Romania with its reliability and the modernity of its design. A year after, several variants were already made including the 1300L and the 1301 Lux Super which has several novelty features including radio, a heated rear screen, windscreen mirrors and very high-class trim and upholstery inside.
In 2005 and 2011, Dacia was awarded with the Autobest Car of the Year with its models, the Dacia Logan and the Dacia Duster, respectively.
Here is the Full List of Dacia Models and Variants:
Dacia Dokker (2012–present)
Dacia Dokker Stepway (2012)
Dacia D6
Dacia Duster (2009–present)
Dacia Lastun (1988–1991)
Dacia Lodgy (2012–present)
Dacia Lodgy Stepway
Dacia Logan (2004–present)
Dacia Logan MCV
Dacia Nova (1995–2000)
Dacia Pick-Up a.k.a Dacia Shifter,Dacia Gamma (1975–2006)
Dacia Sandero (2008–present)
Dacia Sandero Stepway
Dacia Solenza (2003–2005)
Dacia SupeRNova (2000–2003)
Dacia 1100
Dacia 1100S
Dacia 1210
Dacia 1300
Dacia 1301
Dacia 1302
Dacia 1307
Dacia Dokker Van

Dacia 1310
Dacia 1310 Berlina
Dacia 1310 Break
Dacia 1310 P
Dacia L?stun
Dacia 1320
Dacia 1325 Liberta
Dacia 1410
Dacia 1410 Sport
Dacia 2000
Dacia 1325
Video of Dacia Car Models
Photos of Dacia's Different Types of Cars
(Photos Courtesy of http://en.wikipedia.org/)
Official Website of the Company:
Dacia Vehicle News, Trivias, Photos and Car Updates.
Join the discussion below!