Chery Car Models List
Posted By: Ghem Sanders under Car Models List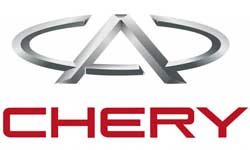 Chery Automobile Co., Ltd. or more popularly known as Chery is a car manufacturing label from China, particularly in the Anhui Province. It has been selling passenger vehicles since 1997 when it was built by the Chinese government. Meaning, Chery is a corporation owned by the state.
Related Other Chinese Car Brand Beigi Foton Motor Company Limited, or Foton
They usually sell minivans, SUVs, and cars. Since its conception in 1997, it has been on top of the production and became the 10th largest automobile manufacturer in 2012.
But did you know that they only started making automobiles in 1999? And they started exporting only in 2001? Chery also did partnerships with Qoros, an Israel Corporation in 2007 and paved its way to tie up with Jaguar Land Rover in 2012.
These partnerships led to the opening of many component manufacturing plants and assembly facilities in China, and several assembly facilities in 15 other countries.
Chery has successfully sold over 700,000 units in 2010 making them the 7th most productive Chinese automobile maker. Unfortunately, their sales went a little bit down in 2011 and 2012 with 640,000 and 590,000, respectively. This is most probably because of the sudden mix in their manufacturing process among the product lines they put out in the market.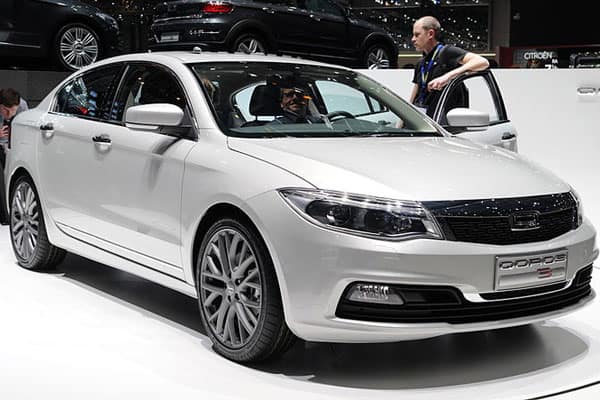 Adorable Chery Model
Image source: wikimedia.org
Meanwhile, the parts used in Chery cars are either designed abroad or are imported from other countries. They have formed agreements with other car companies abroad to strengthen their game in the automobile market race. They have formed partnerships with American Visteon, French Valeo, German Siemens VDO, American PPG Industries, German Rober Bosch GmbH, Futuris from Australia, Delphi Automotive from America, Autolive, and ArvinMeritor.
Chery also offers electric automobiles to get by with the technology today. They have started an agreement with foreign companies to start the mass production. In 2009, Chery has successfully introduced its first ever all-electric vehicle, the S18.
Here is the Full List of Chery Models and Variants:
Van
Chery S22L
Chery Q22L

Chery Q22L Variants
– Comfortable (11 seater) M/T

Chery Q22B
MPV
SUV
Chery X1
Chery Tiggo

Chery Tiggo Variants
– 2.0 CV/T

Chery Tiggo FL
Chery Tiggo 5
Sedan
Chery Arrizo7
Chery E5

Chery E5 Variants
– 1.8 CV/T

Chery A3
Chery A3 HB
Chery E3

Chery Fulwin2 FL
Chery Fulwin2 FL HB
Chery A5
Chery Fulwin 2

Chery Fulwin 2 Variants
– 1.5 M/T

Chery Fulwin2 HB
Chery A1
Chery New QQ
Chery QQ3

Chery QQ3 Variants
– 1.0 Luxury M/T

Chery DR5
Chery V5
Chery A15
Chery A11
Video of Chery Car Models
Photos of Chery's Different Types of Cars
(Photos Courtesy of http://en.wikipedia.org/)
Official Website of the Company:
Chery Vehicle News, Trivias, Photos and Car Updates.
Join the discussion below!