Aston Martin Car Models List
Posted By: Ghem Sanders under Car Models List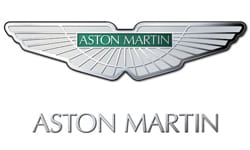 Aston Martin Lagonda Limited or popular known as Aston Martin is a luxury sports cars manufacturer and a marketer of grand tourers as well. This British company was founded by Robert Bamford and Lionel Martin in 1913.
Related Other UK Car Brand Bentley
Luxury grand touring cars was tied up with the company in the 1950s and the 1960s and was then followed with the use of a DB5 model by the famous movie character James Bond in Goldfinger, a film premiered in 1964.
The financial history of Aston Martin has been up and down during its operation. The company suffered bankruptcy in the 1970s, but has also seen major improvements and stability. These golden years happened when the company was owned by David Brown and during the ownership of the Ford Motor Company from 1994 to 2007.
Investors being led by David Richards bought 92% of the whole company in the amount of £479 million in March 2007, leaving Ford with only a £40 million share. By then, the chairman of Aston Martin was David Richards.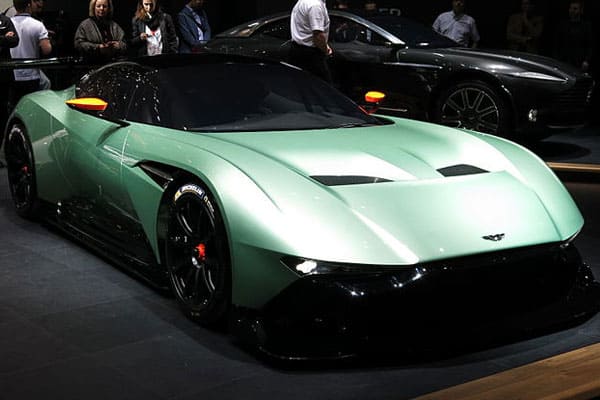 Aston Martin Creative Model
Image source: wikimedia.org
Investindustrial, an Italian private equity fund, bought a percentage of Aston Martin (37.5%) in December 2012 with an investment of £150 million. By then Dr. Ulrich Bez stood as the chief executive officer of the company and decided to leave in April 2013 to handle ambassadorship on the company.
Nissan executive Andy Palmer was then hailed as the new CEO in September 2014, while Ulrich Bez was moved as Non-Executive Chairman.
When it comes to partnerships, Aston Martin did sign a deal with Daimler AG in 2013 to be suppliers of the company coming from the new Mercedes-AMG power plants on their future generation line up. With his, Daimler AG acquired 5% of the Aston Martin. In the partnership, Mercedes-AMG will also help in the electrical system of the company.
Here is the full list of Aston Martin models and variants:
Past Models
DBS Coupe (2-door Coupe – 2007-2012)
DBS Volante ( 2-door Coupe – 2009-2012)
Aston Martin DB9
CC100 (Sports Car – 2013)
Aston Martin Rapide S
Cygnet (Hatchback – 2011-2012)
One 77 (2-door Coupe – 2010-2012)
Virage (2-door Coupe – 2011-2012)
V12 Zagato (Coupe – 2011-2012)
Aston Martin Vantage

V8 Coupe M/T
V8 Roadster M/T
V8 S Roadster AM/T
V8 S Coupe AM/T
V12 S Roadster AM/T
V12 S Coupe AM/T

Aston Martin Vanquish
Photos of Aston Martin's different types of cars
(Photos Courtesy of http://en.wikipedia.org/)
Official Website of the Company:
www.astonmartin.com
Aston-martin vehicles news, trivias, photos and updates.
Join the discussion below!