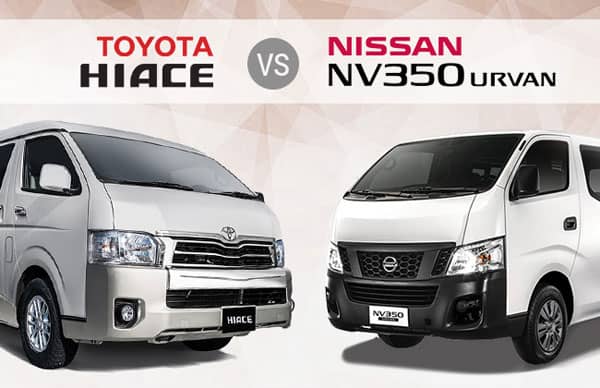 The ones who can accommodate many people at once are great traveling companion and these days are offered with excellent interior comfort and exterior styling. Thus, drifting Vans apart from their past dull and boring image. However, this wave of change is not just drawn by one but many automakers.
Making it difficult to choose and often leaving buyers wondering, which one's better? Today, we are comparing two great auto warriors hailing from this segment. In the ring is present Toyota Hiace, the more for all van vs. Nissan NV350 Urvan, whose name speaks out affection.
So, without delaying let's start the compare game –
PRICE, PERFORMANCE & ECONOMY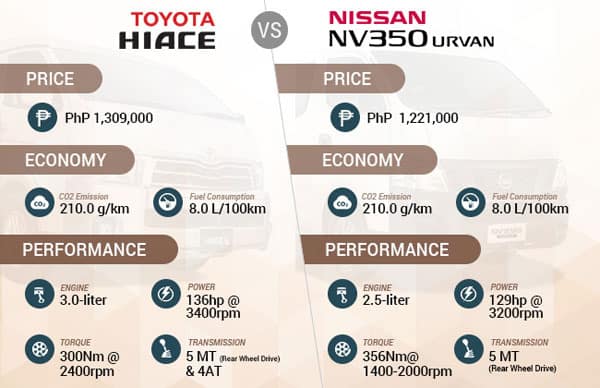 Apparently, Nissan's van looks like a more feasible and affordable option between the two. But that's not enough to make a decision, as sometimes a little high cost is associated with better features, performance and like.
Clearly, out of the two, it's Toyota's van that offers a bigger mill with greater power. However, if it's the pulling capacity you are looking for, Urvan provides better torque. Else you know which one to pick if you need greater power.
Related Other Automobile News Honda City & Hyundai Accent, Know the Better Pick
Mileage is a major concern for every buyer. Toyota's seems to portray better figures than Nissan. Also, it is softer on nature than its counterpart and gives away lesser carbon output.
DIMENSION

Overall dimensions of Hiace are more enhanced than Urvan, having its advantages (greater cabin space) and disadvantages (restricting its maneuverability). Urvan has more ground clearance making it rugged path friendly. While talking about turning radius, it's Toyota that'll perform better on those sharp corner turns.
So, analyze your day-to-day path, see the driving conditions and then make a wise choice.
FEATURES (Entertainment & Safety)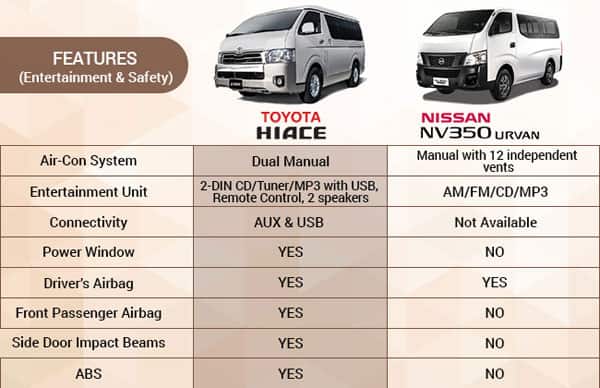 It seems like Toyota Hiace has more features both on the entertainment and safety front as compared to Nissan Urvan.
With this, we come to an end of Nissan NV350 Urvan Vs Toyota Hiace comparison. Both of the vans have their set of pros and cons; the best decision will be to opt for the one that best adjusts to your work & personal life.