Renault Car Models List
Posted By: Ghem Sanders under Car Models List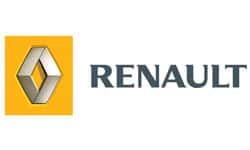 There's this appeal that European cars have, as compared to American or Japanese ones. Probably because of the basic – yet at the same time stylish – look that these cars have, that make them stand further out from import-laden and power-guzzling vehicles.
Related Other European Car Manufacturer GAZ
And one such European car manufacturing company to do just this is the French brand, Renault S.A. Founded in 1898, the company has constantly developed cars that are safe and practical for the driving public. Pedestrians are also considered, making their cars as some of the safest vehicles to be found in the road. The brand also dabbles in the racing scene, showing their technological ingenuity.
Renault is primarily known for these accolades:
Race Sport – the company, mainly because of its founder's (Marcel Renault) interest of the scene, has been a name to be feared of in various race rallies. Formula 1 and rallying are two of the brand's main investments, with the company already winning several titles in the past years.
Biopower Interest – citing the importance of cleaner and greener drives, the brand is developing several concept vehicles powered by alternative power. Parallel Hybrid technology, electric vehicles and even using eco-friendly derivatives for their cars have allowed the company to be a top choice for environmentalists, that the brand has even won the Environment Award in the 2008 Fleet World Honours.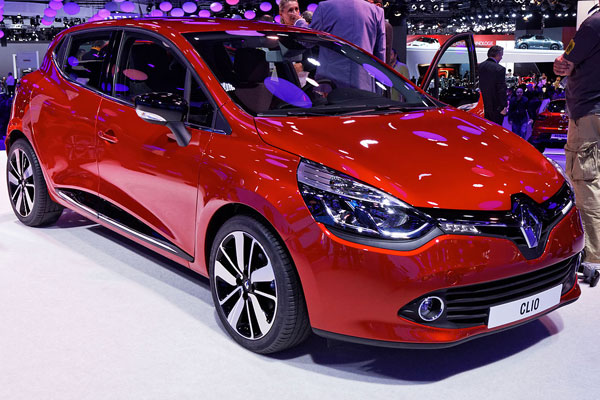 Elegant Renault Car Model
Image source: wikimedia.org
Branching Out – the company is currently signing deals with other car manufactures, opening up avenues on developing even more efficient cars. Nissan and Daimler, which are both big names in the motoring world, have provided their services to allow a better view of a driving future.
Here is the full list of Renault models and variants:
Renault Megane
Renault Clio
Renault Kangoo
Renault Laguna Coupe
Renault Master
Renault Twingo
Renault Twizy
Renault Symbol
Renault Koleos
Renault has several famous vehicles. Here are some of their current car models:
Renault Wind (2010)
Renault Twingo II (2007)
Renault Symbol (2008; A 4-door sedan based on the Clio II platform, also known in some markets as the Thalia)
Renault Scénic III (2009; also available as Grand Scénic)
Renault Scala (2012; India only version of Nissan Sunny)
Renault Safrane II (2008)
Renault Pulse (2012; India only version of the Nissan Micra)
Renault Modus (2004; also available as Grand Modus)
Renault Mégane III (2009)
Renault Megane II (estate version sold in some markets as Grand Tour)
Renault Laguna III (2007/2009; hatchback, Grand Tourer)
Renault Koleos (2008)
Renault Kangoo II (2009)
Renault Fluence (2010; saloon based on the Mégane III platform)
Renault Espace IV (2003; also available as Grand Espace)
Renault Clio IV (2012; hatchback 5-door)
Renault Clio III (2005/2009; hatchback, 3 and 5-doors, Grand Tourer)
Photos of Renault's different types of cars
(Photos Courtesy of http://en.wikipedia.org/)
These other car models list articles might be helpful to you

Skoda Car Models List


Suzuki Car Models List


Volkswagen Car Models List


Volvo Car Models List


Lamborghini Car Models List
Official Website of the Company:
Renault vehicle news, trivias, photos and car updates.
Join the discussion below!