Complete List of Mahindra Models
Mahindra and Mahindra Limited or shortly known as M&M, is a multinational automobile corporation based in Mumbai, Maharashtra, India.
It is considered as one of biggest car corporations in India and the largest tractor manufacturer in the entire world. The company is a division of a bigger company, the Mahindra group.
Mahindra actually ranked the 21st spot in the Fortune India 500 Top Companies in 2011. They come in competition with other big car companies in India including Tata Motors, Ashok Leyland, Maruti Suzuki, and a lot more.
M&M started to be a steel trading company in 1945 built by three brothers, K.C. Mahindra, J.C. Mahindra, and Malik Ghulan Mohammed. Its initial name then was Mahindra & Mohammed. Right after India's Independence Day and Pakistan emerged to become a separate country, Mohammed fled to Pakistan. This led to the name change and became Mahindra & Mahindra in 1948.
When the demand came for MUVs, M&M started to transform the business into a car company. The company then later moved on to making light commercial vehicles and agricultural tractors. As of today, M&M is considered as the key player in manufacturing utility vehicles with their first model, the Mahindra XUV500.
Images credits Image source: wikimedia.org
Related Other Indian Automobile Technology Complete list of all Tata car models
The growth of the company did not stop there. Since the brothers wanted to venture on foreign markets and emerging industries, they bought Kinect Motors and started creating two-wheelers. They also have shared in the REVA Electric Car Company and later on bought the SsangYong Motor Company in 2011 from Korea.
Currently, M&M has its own assembly plants in India, United Kingdom and in Mainland China. They also have three factories in the United States. The global presence of M&M is also topnotch. Their growing value allowed them to purchase small companies and give birth to subsidiaries including Mahindra Europe S.r.I in Italy, Mahindra USA Inc., Mahindra China Tractor Co. Ltd., and the Mahindra South Africa.
Here is the Full List of Mahindra Models and Variants:
Mahindra Scorpio Getaway
Mahindra KUV100
Mahindra TUV300
Mahindra Scorpio
Mahindra Xylo
Mahindra Thar

Image source: wikimedia.org

The Mahindra Thar is a small off-road 4WD sports utility vehicle designed and produced by Mahindra, an Indian automaker. It was first introduced in the last quarter of 2010 and is still available today. It currently has three variants, the DI 2WD, DI 4WD, and the CRDe.

Mahindra Quanto
Mahindra Verito Vibe
Mahindra XUV 500
Mahindra e2o
Mahindra Bolero
Video of Mahindra Car Model
Photos of Mahindra Different Types of Cars
(Photos Courtesy of http://en.wikipedia.org/)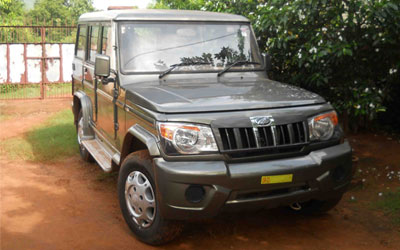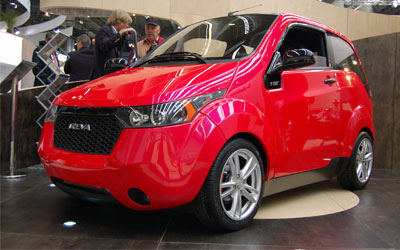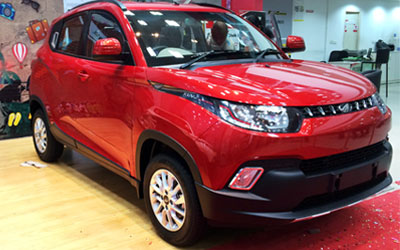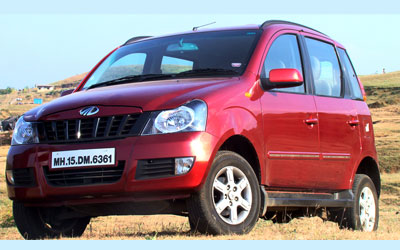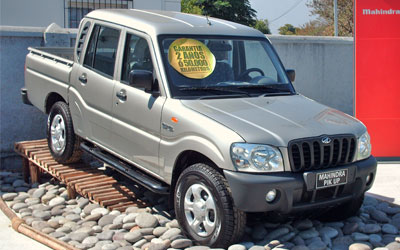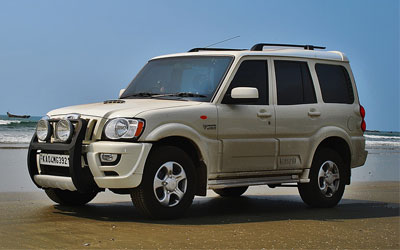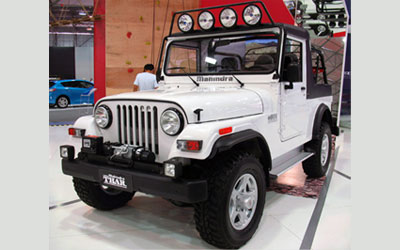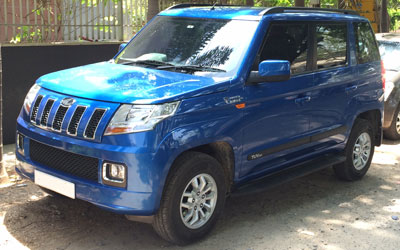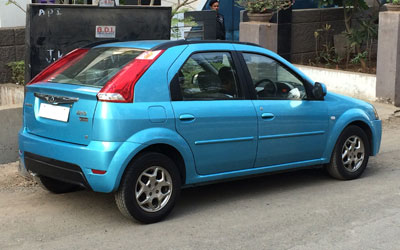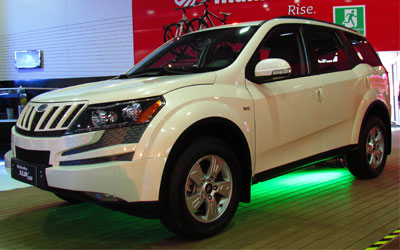 Official Website of the Company:
Mahindra Vehicle News, Trivias, Photos and Car Updates.
Join the discussion below!