Honda Car Models List
Posted By: Ghem Sanders under Car Models List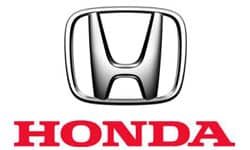 If you can dream it, then it can happen – gigantic Japanese car manufacturer, Honda, has managed to make this simple phrase a reality. It started with its founder's Soichiro Honda's simple interest on automobiles, or to state it as a matter-of-fact, as a hobby.
Since then, the company's progress has grown to such size, that the brand has been a top choice for both race and common drivers as a trusted name on car performance. It's slogan, the power of dreams, is quite fitting for its endeavors, whether it be for the motoring scene or its other achievements in engineering.
Honda's accomplishments can be categorized into these:
i-VTEC – the company's ingenuity on creating high-performance engines can be seen in its i-VTEC (intelligent Variable Valve Timing and Electronic Lift Control) technology. By having optimum control on the camshafts (on the timing and lifting aspect), higher performance is guaranteed.
VSA – the company considers car safety as a high factor. Such is its investment on its crash test technology, where every scenario is considered to avoid fatal accidents. The VSA (Vehicle Stability Assist) is one such technology that helps correct steering problems that may result from sudden control changes.
Tuning – probably one of the reasons why every racer considers cars from this brand as an important part in their careers is the propensity to tuning. Honda cars are known to be tuning-safe, creating stock cars (which in itself are powerful cars altogether) into speedy rides.
Here are some of this Japanese brand's famous car models:
Honda ZEST (2006-present)
Honda Vamos (1970-1973, 1999-present)
Honda Stream (2000-present)
Honda StepWGN (1996-present)
Honda Shuttle (1994-present)
Honda Ridgeline (2006-present)
Honda Pilot (2003-present)
Honda Odyssey/Shuttle (international market) (1995-present)
Honda Odyssey (North American market) (1995-present)
Honda NSX (1990-2005, 2015)
Honda N-One (2012-present)
Honda MDX (2003-present)
Honda Life (1971-1974, 1997-present)
Honda Legend (1985-present)
Honda Inspire (1990-present)
Honda Insight, a hybrid electric vehicle (2000-2006, 2009-present)
Honda Jazz
Honda Fit
Honda FCX Clarity
Honda CR-V
Honda Civic
Honda City
Honda Hobio (2003-present)
Honda Freed (2008-present)
Honda Fit Aria (1981-present)
Honda Elysion (2004-present)
Honda Crosstour (2010-present)
Honda CR-Z, a hybrid electric vehicle (2011-Present)
Honda Civic Hybrid (2003-present)
Honda Caren (1990)
Honda Brio (2011-present)
Honda Ballade (1982 – present)
Honda Airwave (2005-present)
Honda Acty (1977-present)
Honda Accord (1976-present)
Here are some of this Japanese brand's list of concept car models:
Honda Wow
Honda Urban SUV
Honda SUT
Honda Step Bus
Honda SSM
Honda Small Hybrid Sports
Honda S360
Honda Remix
Honda Puyo
Honda OSM
Honda N800
Honda MV-99
Honda Model X
Honda Kiwami
Honda J-WJ
Honda J-VX
Honda J-MW
Honda J-MJ
Honda Imas
Honda HSC
Honda Gear
Honda Fuya-Jo
Honda FCX
Honda Dualnote (of DN-X)
Honda CR-Z
Honda ASM
Here are some of this Japanese brand's list of racing car models:
Honda 2008 RA108
Honda 2007 RA107
Honda 2006 RA106
Honda 1969 R-1300
Honda 1968 RA302
Honda 1968 RA301
Honda 1967 RA300
Honda 1966 RA273
Honda 1965 RA272
Honda 1964 RA271
Here are some of this Japanese brand's list of racing car models:
Honda 1963–1967 T360
Honda TN360/TN-III
Honda TN-Acty
Honda Quint Integra
Honda 2004–2009 Honda FR-V, a 6 seater
Honda 2004–2009 Edix
Honda 2002–2011 Element
Honda 2002–2008 Mobilio Spike
Honda 2002–2007 That's
Honda 2001–2008 Mobilio
Honda 2000–2004 Life Dunk
Honda 1999–2009 S2000
Honda 1999–2009 S2000
Honda 1999–2005 HR-V
Honda 1999–2004 LaGreat
Honda 1999–2003 Avancier
Honda 1998–2002 Capa
Honda 1997–2002 Torneo
Honda 1997–1999 EV Plus, an electric vehicle
Honda 1996–2010 Partner Van
Honda 1996–2002 S-MX
Honda 1996–2002 Orthia
Honda 1996–2001 Logo
Honda 1995–2003 Saber
Honda 1994–2002 Passport
Honda 1993–1998, 2008–2010 Crossroad
Honda 1993–1997 Rafaga
Honda 1992–2004 Domani
Honda 1992–1997 CR-X del Sol
Honda 1992–1995 NSX-R
Honda 1991–1996 Beat
Honda 1989–1997 Ascot
Honda 1988–1994 Concerto
Honda 1985–2007 Integra
Honda 1985–1997 Today
Honda 1983–1991 CR-X (a.k.a. Ballade Sports CR-X or Civic CR-X)
Honda 1981–1999 Street
Honda 1980–2002 Ballade
Honda 1980–1985 Quintet
Honda 1978–2001 Prelude
Honda 1973–1974 Life Pick-Up
Honda 1972–1974 Life StepVan
Honda 1972 1300
Honda 1970–1974, 1998–2002 Z
Honda 1969–1972 N600
Honda 1967–1970 N360/N400
Honda 1966–1970 S800
Honda 1966–1967 L800
Honda 1965–1966 SM600
Honda 1965 L700
Honda 1964–1967 T500
Honda 1964–1966 S600
Honda 1963–1964 S500
Honda Car Models List of Photo Gallery
(Photos Courtesy of http://en.wikipedia.org/)
(SEE ALSO: 2010 Honda CRV
Honda FCX Clarit – the Revolutionary Car that will Change the Landscape of the Car Industry)
These other car models list articles might be helpful to you
Official Website of the Company: