Daihatsu Car Models List
Posted By: Ghem Sanders under Car Models List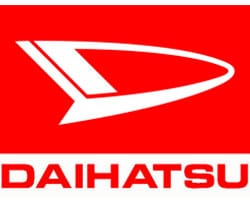 The Japanese are well-known for their tremendous contribution to the automobile industry. As early as the 1950s, wheels have already been roaming around the busy streets of Osaka and Tokyo when Daihatsu Cars first pioneered the car manufacturing era – being the oldest Japanese car manufacturer.
Related Other Japanese Car Company Honda
Daihatsu Motor Co., Ltd. focuses mainly on off-road vehicles and smaller models. A decade after their inception, they have already began shipping their products to Europe where their sales only got well enough during the 80s. But due to the strong currency power of yen in 2011, Daihatsu proclaimed the pull-out of their products in Europe by 2013.
Following the latest track in EV or electric vehicles, Daihatsu has already began the course of developing these said cars for the 1970 Osaka World Expo and the continuation on the production of golf carts and vehicles. They have started creating electric version of their cars including the Fellow Max kei car, beginning the production of more electric car prototypes in the same year.
Daihatsu then perfected a tilting trike driven by an electric motor and two 12V batteries and released it in 1974 called the Hallo (ES38V).
Some passenger car models of Daihatsu motors are branded to be Toyota cars such as the Altis, Toyota Corolla Altis, Toyota Camry, Toyota Duet, Toyota Passo, Toyota Cami, Toyota Rush, and Toyota Avanza.
On recent developments, on December 5, 2014, Daihatsu released special models of their commercial vehicle, Hijet Cargo Mini. Some features of the said product are unique body colors and an enhanced anti-rust performance. The body colors include Tonico Orange Metallic, Blue Mica Metallic, and Offbeat Khaki Metallic, plus Bright Silver Metallic, Black Mica Metallic, and the optional extra Pearl White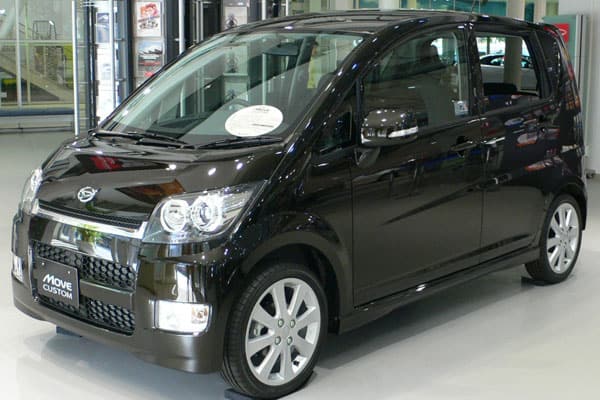 Endearing Daihatsu Model
Image source: wikimedia.org
They also boasted a durable anti-rust warranty that covers 3 years for the body surface and 5 years for the perforated rust on the external plates.
They also boasted a strong anti rust warranty that will last for 3 years on the body surface and 5 years for the pierced rust on the outside plates
Here is the Full List of Daihatsu Models and Variants:
Daihatsu Esse
Daihatsu Leeza
Daihatsu Mira Gino
Daihatsu Charmant
Daihatsu Rocky
Daihatsu Mebius
Daihatsu Compagno
Daihatsu Rugger
Daihatsu Sonica
Daihatsu Charade
Daihatsu Copen
Daihatsu Storia
Daihatsu Luxio
Daihatsu Tanto Exe
Daihatsu Pyzar
Daihatsu Fellow Max
Daihatsu Tanto
Daihatsu Mira
Daihatsu Hijet
Daihatsu Naked

Daihatsu Move
Daihatsu Applause
Daihatsu Midget
Daihatsu Boon
Daihatsu Opti Mk 1
Daihatsu Bee
Daihatsu Terios
Daihatsu YRV
Daihatsu Taft
1987 Daihatsu Rocky 4WD
Daihatsu Ayla
Daihatsu Consorte
Daihatsu Materia
Video of Daihatsu Car Models
Photos of Daihatsu's Different Types of Cars
(Photos Courtesy of http://en.wikipedia.org/)
Official Website of the Company:
Daihatsu Vehicle News, Trivias, Photos and Car Updates.
Join the discussion below!